Bell 505 Jet Ranger X Cargo Hook System
Tuesday, December 15, 2015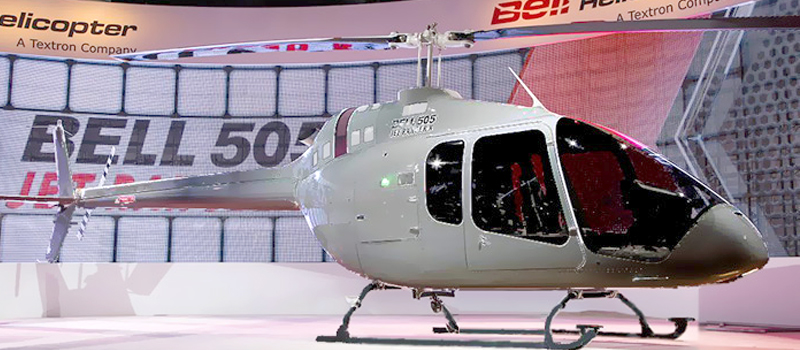 Onboard Systems is developing a cargo hook system for the new Bell 505 Jet Ranger X aircraft that will be built around our safety-forward TALON® LC Hydraulic Cargo Hook. Our STC kits will include all of the Onboard-exclusive advantages operators have come to expect from our products, such as: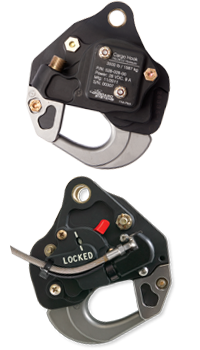 The new cargo hook system for the Bell 505 Jet Ranger X will be built around our TALON LC Hydraulic Cargo Hook
TALON® LC Hydraulic Hook — Our hydraulic hook greatly increases load security by using a hydraulically activated release mechanism instead of a traditional manual release cable.
Airframe & Hook Protection — Built-in travel limits in forward, aft and lateral directions prevent damage to aircraft and control cables.
Low Profile —System is designed to provide excellent ground clearance.
Easy to Remove — The suspension system is rapidly removable from the aircraft without the use of tools or loose parts to manage.
Optional Surefire® Release Technology — An integrated electronic circuit is added inside the cargo hook, which provides about a half-second release delay from when the electrical release button is pressed until the hook opens to guard against inadvertent releases.
Optional Onboard Weighing System — Uses our pin load cell technology to replace the attach bolt, eliminating the need for extra linkage. Maximize load efficiency while reducing airframe stress by knowing the exact weight of your load.
The Onboard Advantage — Our cargo hook kits can be installed on new or existing aircraft using standard hand tools. Time between overhauls is five years or 1,000 operating hours for this TALON cargo hook. And because Onboard Systems maintains a large inventory of cargo hook kits and spare parts, we can usually ship your order out quickly.
Onboard's Bell 505 cargo hook kit will include the cargo hook, pivoting suspension beam, pillow blocks, hydraulic release system, and all of the required fixed provisions for a complete installation. Optional upgrade components include an Onboard Weighing System and the Surefire release technology.
If you are interested in finding out more about this kit, please join our Bell 505 information list by completing the form below so that we can provide you with product updates.
---
Tags
cargo hook kits
bell 505
bell jet ranger x
vol12-iss4
bell helicopters