Stop by our Online Pavilion at the 2021 HAC Virtual Conference
Wednesday, October 27, 2021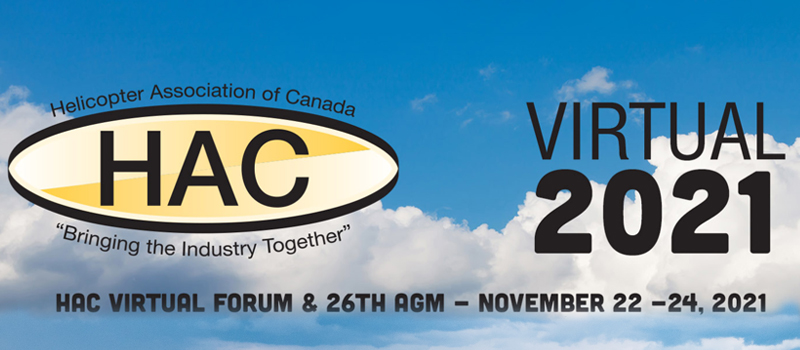 Onboard Systems is one of the sponsors for the HAC Virtual Forum & 26th Annual General Meeting on November 22-24th this year. We have an online portal at the Partner Pavilion where you can chat with us in-between sessions. If you are attending the conference, we hope you will stop by our portal to say hello to our sales team and get answers to any questions you may have about Onboard's products and services.
About the Conference
Helicopter Association of Canada is hosting a three-day virtual conference for the industry featuring technical briefings from Airbus Helicopters Canada and Bell Textron Canada Ltd., as well as a Safety & Industry Program filled with updates from Transport Canada and HAC. Also featured are committee meetings, the 26th Annual General Meeting, the TSB Year in review, and the TSB Town Hall Session.
Registration is fast and free at the HAC registration portal, so sign up today!
---
Tags
vol18-iss3
tradeshows