Staying on Top of Service Alerts & Bulletins Lets You Lift Safely
Wednesday, March 20, 2019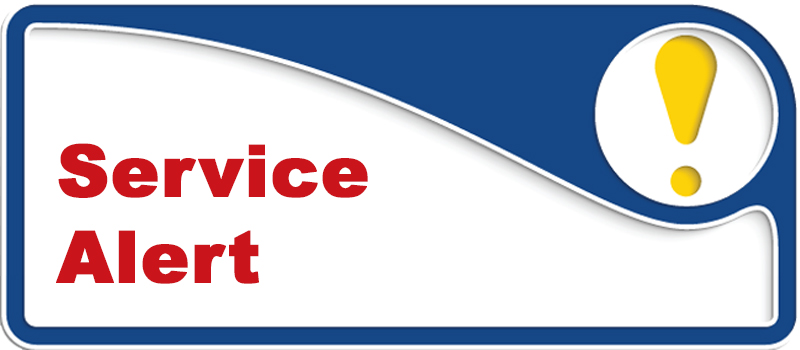 While regular safety inspections and maintenance are essential to help minimize the risk of an inadvertent release, an important part of that process is to make sure that your maintenance department is aware of any service alerts or bulletins that have been issued for your cargo hook equipment.
Because safety is of paramount importance, Onboard Systems has taken a number of steps to ensure that we dispatch service alerts and service bulletins to our customers as quickly as possible. For example, we maintain a serial number log of equipment sold to help us identify as many affected customers as possible, and, for the sake of expediency, if we have an email address or fax number, we'll send out the notice by email or fax. And if we don't have an email address or fax number on file, we will mail a copy of the notice.
But this only works for customers who have purchased equipment directly from us. If a part or cargo hook system was purchased through one of our worldwide distributors, we have no way of contacting the actual end user of the product—unless they have signed up for our Document Update Service or our Technical Contacts email list.
Register your Onboard Systems Products
If you have purchased an Onboard System cargo hook kit or other equipment, it is extremely important that you take a few minutes to register your products at our website, to ensure that we are able to send important safety information to you. You can also search the Service Alerts & Bulletin page on our website to see if any of your cargo hook equipment has a service alert or service bulletin issued. You can search by part numbers or by STC numbers, and if a service alert or bulletin is found, it also provides you with links to the documents, making it easy for you to find out what needs to be done to ensure that your Onboard Systems equipment continues to operate as smoothly and safely as possible.
Technical Contact eMail List for Service Alerts & Bulletins
If you only want to be contacted when we issue new Service Alerts or Service Bulletins, we have created a dedicated email list to keep our customers informed about just that. If you would like to add yourself to our list of contacts for service alerts and bulletins, please visit our sign-up page.
---
Tags
vol16-iss1
Vol10-Iss1
service alerts
service bulletins
document notification service