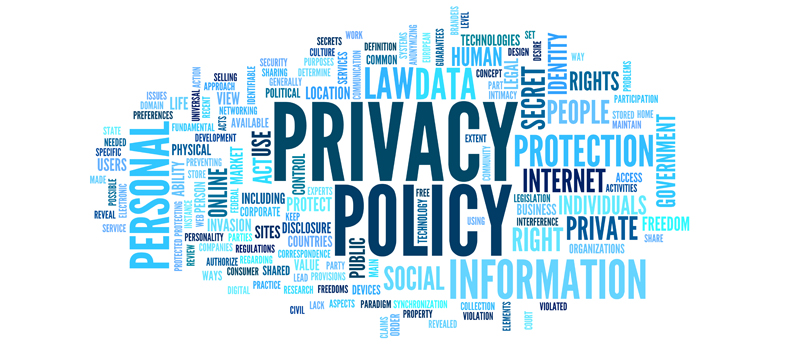 Privacy, Security, & Legal
TERMS OF USE
Welcome to the Onboard Systems website. Please read these Terms of Use ("Terms") carefully before accessing the website. By accessing the Onboard Systems website, you indicate that you have read the following terms and agree to be bound by and comply with them. If you do not so agree, please promptly exit this website.
Each time you access this website (whether from work, from home, on your personal computer, laptop, cell phone, tablet, or other device connected to our server), you consent to such interception, auditing, and related activity by authorized personnel.
PRIVACY NOTICE
We collect no personal information about you when you visit our website except as described below. However, we collect and store certain visitor summary information in our web server log files, which are automatically generated when a visit occurs to our website:
Internet Protocol (IP) address of the domain from which you access the Internet (i.e., either your individual address or the proxy provided by your Internet Service Provider (ISP)).
Date and time you access our website.
Pages you view (recorded by the text and graphics files that compose that page).
The URL of the website from which you linked directly to our website.
Browser version and operating system of the computer you are using.
This information is not shared with anyone beyond our website support staff and is used only as a source of anonymous statistical information. We use these summary statistics to help us make our website more useful to visitors, such as assessing what information is of most and least interest to visitors, and for other purposes such as optimizing system performance or identifying problem areas.
VISITOR INFORMATION
You may choose to provide us with personal information by sending us email with questions or comments, filling out and submitting an online form (such as an RMA request, newsletter subscription, technical support request, etc.), purchasing products or services through our ecommerce system, or registering for our Document Update Service. We use this information to:
Respond to your message.
Fulfill requests for information or support.
Process requests for quotes (RFQ) and orders.
Deliver automated notices of document updates.
If you simply complete an online form with a question or comment, we do not automatically create an individual profile with the information you provide; however, your email message, question, or comment will be securely forwarded to a staff member for assistance. We will use the information you provide to respond to your query, and we will not share your information with any third party outside of our organization other than as necessary to fulfill your request (i.e., email you our newsletter, ship or drop-ship an order, etc.).
However, if you make an online purchase, submit an online RFQ, or sign up for our Document Update Service, you will be creating a user profile (Account) which will be stored on our secure server. Any information that is collected in your Account will only be used by Onboard Systems for the purposes described at the point of collection (i.e., notifications of document updates, RFQs, and order fulfillment). You can review, change, or delete your Account information at any time by logging into your Account from the main (top of page) menu bar.
All marketing emails we send contain an unsubscribe link so that you can review, modify, or completely opt-out of all future promotional communications. However, as required by the FAA and other aviation regulatory agencies, we will continue to send service alerts, service bulletins, and service reminders to your email, fax, or physical mailing address for any equipment you have purchased from us, even if you have completely opted-out of promotional emails. To cancel these notices for Onboard Systems equipment that you no longer own, please complete and submit our Change of Ownership form.
We do not give, sell, or transfer any personal information (especially your email address) to third parties. We do not share, sell, or exchange our data with any other outside organizations. However, as a general rule, email and online forms are not 100% secure against interception, and senders should not expect privacy.
SENSITIVE INFORMATION
We take precautions to protect your information. When you submit sensitive information via the website, your information is protected both online and offline.
Whenever sensitive information (such as credit card data) is submitted through our website, that information is encrypted and transmitted to us in a secure way. You can verify this by looking for a closed lock icon at the bottom of your web browser: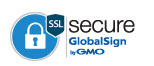 or by looking for "https" at the beginning of the address of the web page:

While we use encryption to protect sensitive information transmitted online, we also protect your information offline. Only employees who need the information to perform a specific job (for example, billing or customer service) are granted access to personally identifiable information. The computers/servers in which we store personally identifiable information are kept in a secure environment. In addition, we do not store credit card information. Once a credit card payment is processed, the data is erased from our systems within seven (7) days.
If you feel that we are not abiding by this privacy policy, you should contact us immediately so that we may investigate.
DISCLAIMER OF ENDORSEMENT
Reference herein to any specific commercial products, process, or service by trade name, trademark, manufacturer, or otherwise, does not necessarily constitute or imply its endorsement, recommendation, or favoring by Onboard Systems. The views and opinions of our partners and customers expressed herein do not necessarily state or reflect those of the Onboard Systems, and shall not be used for advertising or product endorsement purposes.
DISCLAIMER OF LIABILITY
With respect to documents available from this server, neither Onboard Systems nor any of their employees makes any warranty, express or implied, including the warranties of merchantability and fitness for a particular purpose, or assumes any legal liability or responsibility for the accuracy, completeness, or usefulness of any information, apparatus, product, or process disclosed, or represents that its use would not infringe privately owned rights.