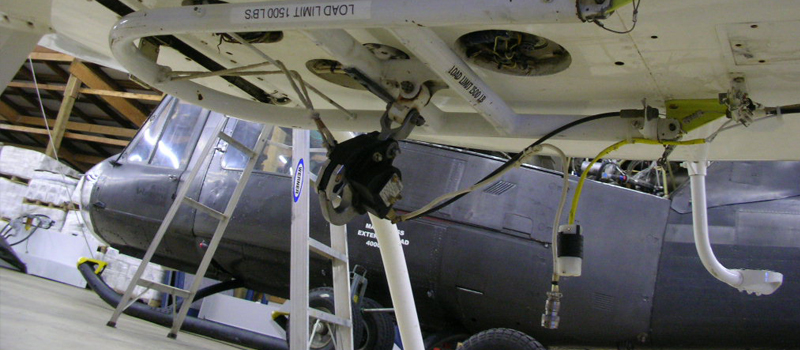 Overhauls, Repairs & Maintenance
Onboard Systems cargo hooks have some of the longest time between overhauls (TBO) in the industry. For optimal safety and performance, regular maintenance and adherence to the overhaul schedule are essential. If it's time to service or overhaul your cargo hook, you have several options:
You can review these options in detail in our booklet, Your Guide to Overhaul Options.
Cargo Hooks
Onboard Systems operates a certified FAA Part 145 Repair Station. We service, repair, and overhaul all the equipment we manufacture.
When you send your cargo hook equipment to Onboard for overhaul, our highly trained factory technicians will restore it to like-new condition. The electrical release harness and mechanical release cables should not be included as they can be damaged during shipping. Our standard overhaul service includes all recommended procedures listed in the service manual or component maintenance manual, including:
Disassembly, inspection, cleaning, lubrication, and reassembly
Replacement of all threaded fasteners, bearings, and bushing springs included in our overhaul kits
Non-destructive inspection and testing (NDT) of required components
Replacement of worn or corroded parts
Performing any outstanding Service Bulletin compliance, as required
Refinishing and re-anodizing
Acceptance Test Procedures (ATP)
Onboard Weighing Systems
Due to the complexity of these products, Onboard Weighing Systems are not field serviceable and must be returned to the factory for service. Depending on the age and condition of your equipment, we will inspect and calibrate, repair, or upgrade your equipment. Please refer to your Owners Manual for more information.
Exchange units are also offered for these products; please contact us for availability.