Product Spotlight: Dielectric (DEW) Longlines
Friday, March 31, 2017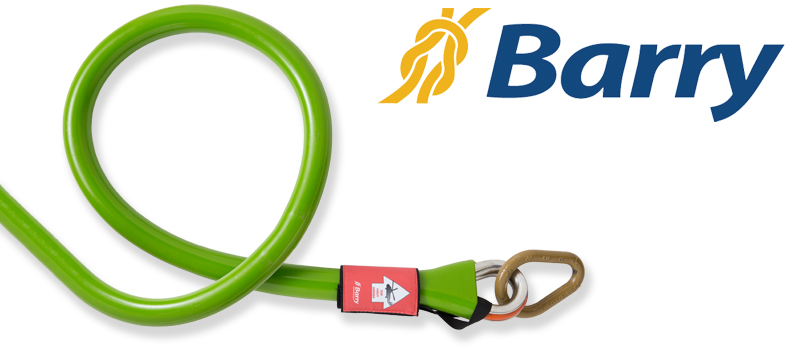 At the March 2017 Heli-Expo in Dallas, Texas, the Utilities, Patrol and Construction Committee (UPAC) featured a discussion about electric arcs and utility/powerline missions. It was presented by David Feerst, Director of Safety at Winco in Aurora, Oregon.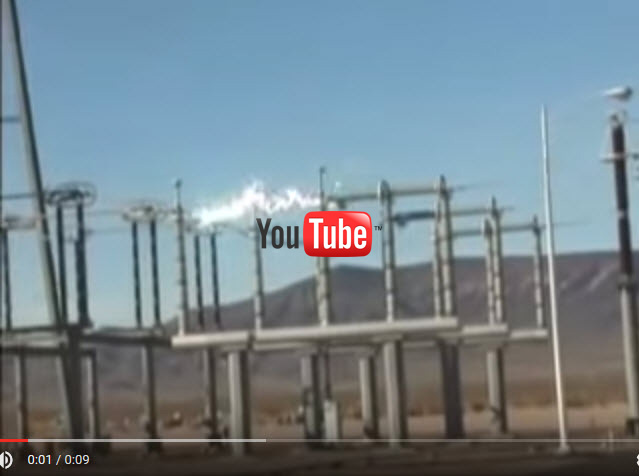 An electric arc is a visible plasma discharge between two electrodes that is caused by an electrical current ionizing gasses in the air. Electric arcs occur in nature in the form of lightning, but can also be generated by static electricity in energized environments. For example, to the left is a link to a video showing a test done on a 500kv switch (a circuit protector). The switch was opened under a simulated full load, and while the electrodes were a good ten feet apart, the electric current easily bridged the gap.
The potential to create electric arcs makes external load missions near high-voltage power lines extremely challenging. Great care must be taken when operating a longline near powered electrical lines to prevent static discharge that could generate an electrical arc. The heat released by the discharge will melt the synthetic materials used in the longline, causing an uncommanded load drop.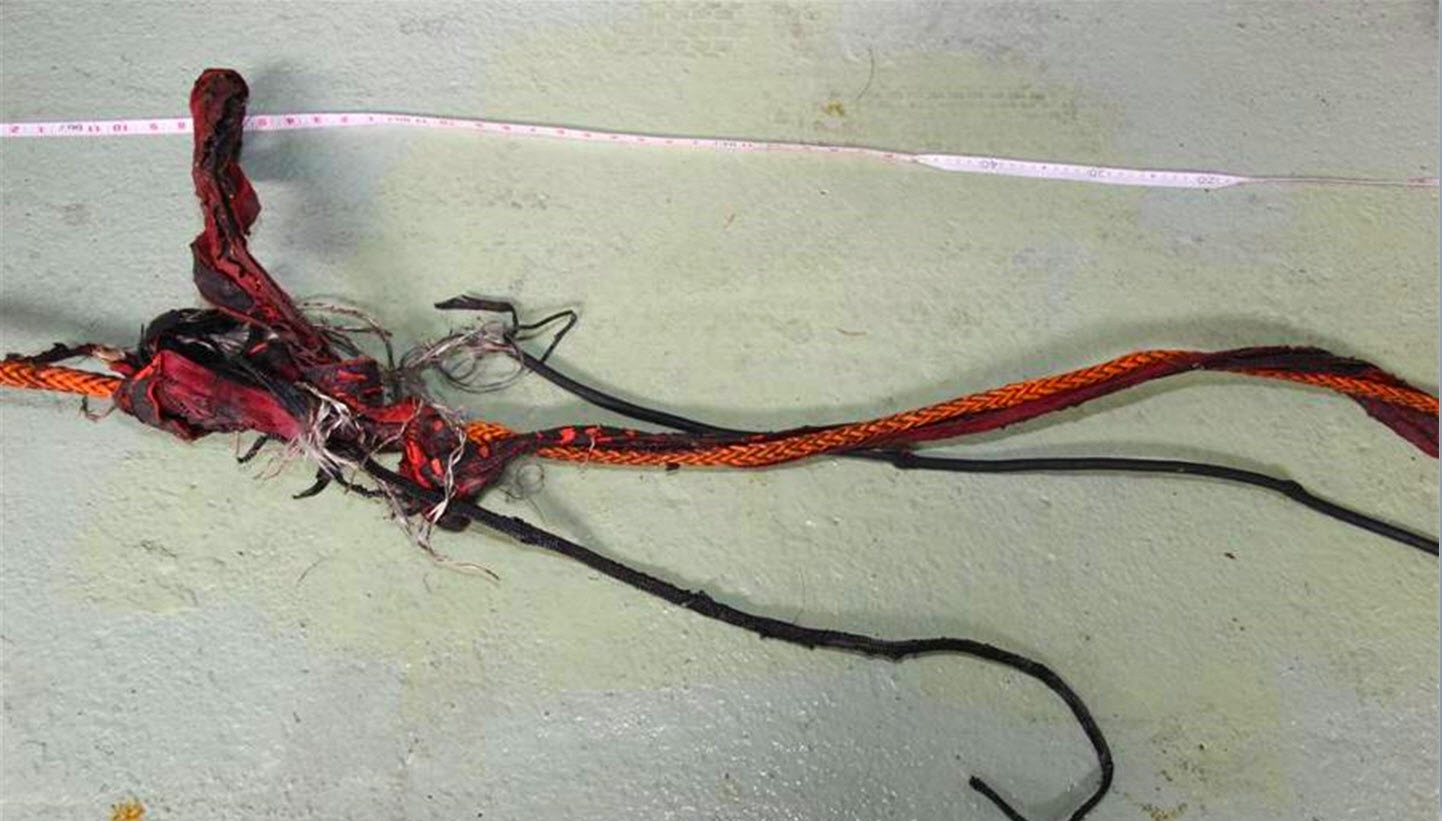 The photo to the right shows a synthetic helicopter longline that was damaged during use in a high-voltage power line operation. According to Feerst, the current that caused the damage to this particular longline was only 132kv.
D.E.W. Longlines
Operators performing external load missions for power line maintenance may want to consider using D.E.W (Dielectric Even Wet) longlines. Their unique dielectric properties in both wet and dry conditions make them ideal for utility work in energized environments. The D.E.W. longlines have an airtight jacket that makes it easier to inspect and maintain, and it is more durable and long-lasting than other longlines on the market.
D.E.W longlines are available in 50-ft. to 200-ft. standard lengths, and have a working load limit of 5,000 lb. (2,268 kg); custom lengths are available by request. If you need to work in dusty or muddy environments, are required to work in energized environments, or if you simply wish to reduce inspection and maintenance time as well as cost, please contact us for more information.
---
Tags
vol14-iss1
d.e.w. longlines
dielectric longlines