Visit us at the HAI Heli-Expo 2022 in Dallas
Thursday, January 13, 2022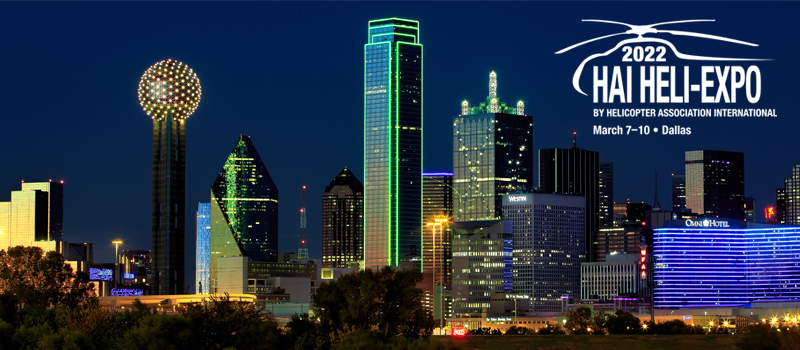 Onboard Systems is exhibiting at the HAI Heli-Expo 2022 Conference on March 8-10 in Dallas, Texas. If you are attending the show in person, you can visit us at Booth 8010 to view our new CRFS-compatible Airbus H125 cargo hook swing kit, an advanced prototype of our forthcoming Airbus EC135 Replacement Dual Cargo Hook System, as well as meet with our sales team to get answers to any questions you may have about Onboard's products and services.
About the Conference
Looking for your next aircraft, vendor, mentor, job, or professional development or employment opportunity? You'll find them all in Dallas, TX at HAI HELI-EXPO 2022! Endless networking and hundreds of education courses:
Connect with 600+ industry suppliers on our comprehensive show floor
Develop strategic connections with 15,000 industry professionals from 90+ countries
Build partnerships with industry peers through 12 HAI working group meetings and other events
Discover the issues that will shape the future by attending workshops, forums, and events
Experience the latest the industry has to offer through demos and 60+ helicopters on the show floor
Advance your professional goals by attending HAI Professional Education courses
Earn continuing education credits, including courses and sessions approved for FAA AMT and WINGS credit
Renew your inspection authorization certificate at the Manufacturer Technical Briefings
Meet desirable employers or top-notch candidates at the career fair
Work smarter by attending the HAI Rotor Safety Challenge's 30+ expert-led safety sessions
We look forward to seeing you there in booth 8010.
---
Tags
tradeshows
vol18-iss4