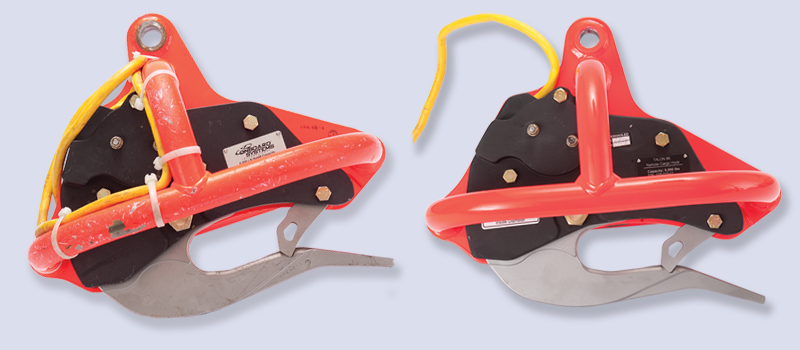 Factory Overhaul
Onboard Systems operates a certified FAA Part 145 Repair Station to service, repair and overhaul all the equipment we manufacture. Our Part 145 Repair Station has also been certified by EASA to issue FAA Form 8130-3 Dual Release Certificates for service work. When you send your cargo hook to Onboard for overhaul, our highly trained factory technicians will restore it to like-new condition. Our standard overhaul service includes all recommended procedures listed in the cargo hook service manual or component maintenance manual, including:
Disassembly, inspection, cleaning, lubrication, and reassembly
Replacement of all threaded fasteners, bearings, and bushing springs included in our overhaul kits
Non-destructive inspection and testing (NDT) of structural components
Replacement of worn or corroded parts
Performing any outstanding Service Bulletin compliance, as required
Refinishing and re-anodizing
Acceptance Test Procedures (ATP)
Fixed Pricing
Onboard Systems now offers fixed pricing for standard cargo hook overhauls to streamline and expedite the overhaul process. For fastest turnaround:
For fastest service, pre-pay for your service(s) online
Print out an RMA form to include in the box with your equipment
As soon as your equipment arrives, we'll be able to route it out to the shop floor for prompt service.
Exchange Pool Programs
If you are unable to be without your cargo hook for the duration of an overhaul, Onboard Systems also offers an Exchange Pool Program for select cargo hook equipment. In addition, we also offer an Expedited Exchange Program service, if you need to have a replacement cargo hook on hand before you can send your hook in for service.
For more information about the overhaul process and other repair, inspection and maintenance services from Onboard Systems, please download our booklet, Your Guide to Overhaul Options.
If you have any questions, please contact us.