Repair Station Improvements
Friday, June 8, 2018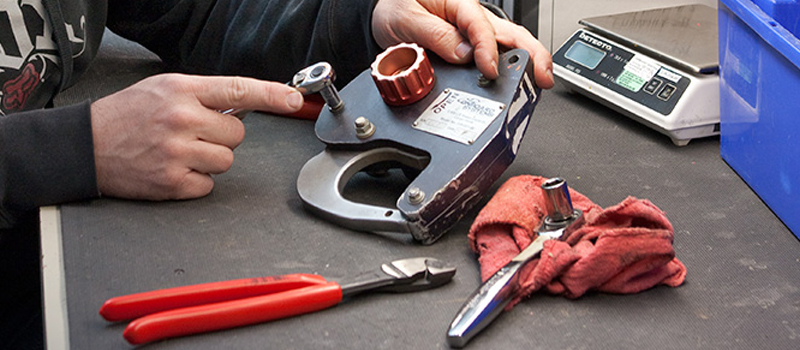 While Onboard's external load equipment has some of the longest time between overhauls (TBO) in the industry, at some point, service, repairs, or overhauls will be required. That's why we've been taking steps to improve our repair station services to help our customers get their equipment back in the field as quickly as possible.
One of the most significant changes we've implemented to streamline product service is to hire a dedicated service coordinator to manage the process before, during, and after service. From issuing quotes and RMAs, to monitoring service status from the time we receive your product in-house to the time it ships back out to you, our service coordinator is here to answer your questions, assist with overhaul exchanges, and expedite your service requests.
We also reviewed our entire overhaul process to identify steps in the process that are prone to bottlenecks, and developed solutions to help reduce these pain points. For example, we modified the requirements for load cell servicing, and have opted to replace certain components outright with new parts, instead of inspecting for wear and tear and replacing on condition.
Together, these changes have helped significantly decrease the turn-around time for service and overhauls. As compared to turn-times from last year, our service times have dropped:
For cargo hook overhauls, average service time has decreased 17%

For load cell overhauls, average service time has decreased 50%

For Bell 204, 205, 212, and 412 suspension system overhauls, average service time has decreased 40%
These are just some of the ways our ongoing efforts to continuously improve our services are paying off. Other actions include:
While we are always monitoring our progress and looking for paths to improve our services and turn-times, there are also things that you can do to help expedite your equipment service. Please refer to these articles for more information:
---
Tags
repair station improvements
overhauls
cargo hook overhaul