Format Changes for Onboard Systems Service Manuals
Monday, March 15, 2010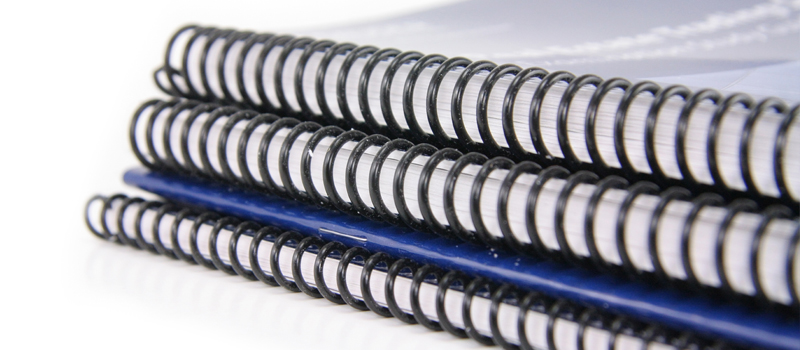 Onboard Systems is committed to providing our customers with the very best customer support possible. We are always looking for ways to improve our products and services — which is why we believe our customers will really appreciate the changes we are making to our cargo hook service manuals.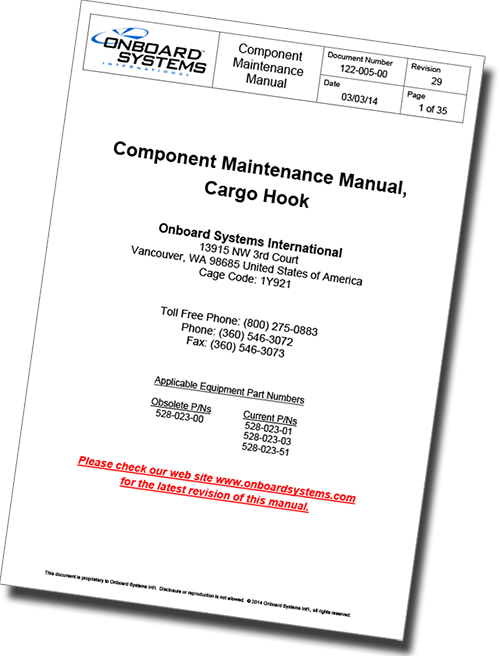 As some of you may have already noticed, we have begun converting our product Service Manuals over to a new format — the Component Maintenance Manual, or CMM. Onboard's CMMs contain instructions for inspection, maintenance and overhaul of our cargo hook equipment and associated components, including recommended inspection intervals and techniques.
These user-friendly manuals will eventually replace all of our existing service manuals, and have been organized to provide even more detail about how to inspect our products, replace components and to make repairs by drawing on Onboard's own FAA Repair Station experience. The goal is to make it easier for our customers to inspect and maintain their Onboard cargo hook products using the appropriate schedules and best known practices.
As part of the conversion process, we are also consolidating hook families into the same 122-XXX-XX documents to help reduce the total number of documents our customers must maintain in their libraries. For example, if a cargo hook can be configured for 12 volts or 28 volts, it would have been set up with a different service manual for each voltage, even though the maintenance procedures are the same. This meant that if a customer owned both versions of the hook, they would have to maintain two manuals that are essentially identical in their library. By combining these part numbers into the same CMM, customers will have fewer manuals to contend with.
For your convenience, here is the list of documents and parts that have been affected by this change:
If you have registered any of these parts in our Document Update Service, this change will automatically be reflected in your account.
---
Tags
vol7-iss1
cmm
documentation