Shop Talk: Lubricants
Wednesday, March 20, 2019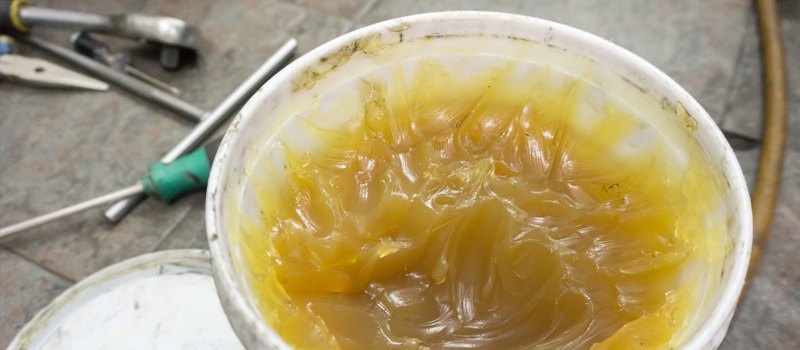 An important part of maintaining your cargo hook equipment is applying the right lubricants to key locations at appropriate intervals. Lubricants extend the life of your cargo hook by protecting against rust and corrosion. Proper lubrication also helps ensure dependable cargo hook operation during external load missions.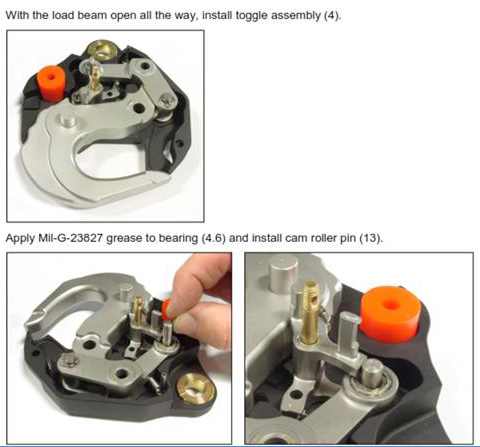 Because lubrication is such an important part of the maintenance routine for Onboard's cargo hooks, we provide explict guidance for what to use, when to use it, and how to apply it in the Component Maintance Manuals (CMM) and the Instructions for Continued Airworthiness manuals (ICA) for all of our cargo hook kits. The three lubricants we specify for use in maintaining our cargo hooks are ACF-50, Mobilgrease 28, and AeroShell Grease 7. ACF-50 is an approved compound for controlling corrosion on aircraft components and is qualified under Mil-C-81309E. Mobilgrease 28 is a multi-purpose grease approved for aviation applications worldwide, providing excellent performance in adverse weather, high temperatures, and water-exposure conditions. AeroShell Grease 7 fights friction and is qualified for use in harsh conditions under MIL-PRF-23827C, Type II.
By way of example, CMM 122-017-00 for the TALON LC Keeperless Cargo Hook 528-029-XX specifies the use of lubricants during the required monthly and annual maintenance periods as follows:
Monthly Preventative Maintenance
Remove accumulated soils from the exterior with a soft bristle brush and mild solvent/cleaner
In salt water environments, apply a corrosion preventative compound such as ACF-50 to all exterior surfaces.
Annual Inspection & Preventative Maintenance
Annually or after 100 hours of external load operations, whichever comes first, remove the Cargo Hook from the aircraft.
Thoroughly clean the exterior with a soft bristle brush and mild solvent/cleaner and visually inspect for cracks, gouges, dents, nicks, corrosion,and missing or loose fasteners.
Lubricate the Cargo Hook Attach Bolt. Recommended lubricants are Mobilgrease 28 or AeroShell 7.
In addition, we specify applying AeroShell 7 grease in several locations, including the toggle roller bearing, during re-assembly after overhaul.
Other Lubrication Information
Our ICAs for suspension systems typically have a lubrication section in which we specify wear points to lubricate. For example, in ICA 123-040-00 for the Bell 407 suspension system, the following guidance is provided:
Lubrication of the cargo hook suspension assembly is recommended every 500 hours of hook operation. To obtain maximum life under severe duty conditions such as logging or seismic work, it is recommended to lubricate the suspension assembly approximately every 250 hours.
Lubricate the suspension assembly at points noted in Figure 12.3.1 and Figure 12.3.2. Recommended lubricants are AeroShell 17, MIL-G-21164 or Mobilgrease 28, MIL-G-81322.
When used as specified in your kit manuals, these three lubricants will help stretch the useful life of your Onboard Systems cargo hooks and ensure safe and reliable operation during external loadwork missions.
---
Tags
lubricants
shop talk