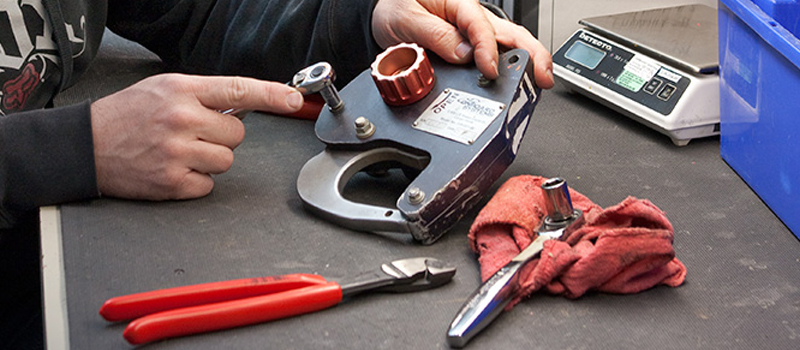 Overhauling Your Cargo Hook
One of the many benefits of owning cargo hook equipment from Onboard Systems is that our hooks are easy to overhaul. Simply disassemble and inspect the parts of your hook according to the instructions in your service manual, then replace any parts as required using simple hand tools.
Start with the Manual
The service manual or component maintenance manual for your cargo hook equipment is your first and best source for specific information about overhauling your cargo hook. Be sure to download a copy of the most current version of your product's documentation before you begin. Also, be sure to check for any service bulletins that may have been issued for your equipment.
Overhaul Kits
For your convenience, consider buying a Cargo Hook Overhaul Kit to expedite and simplify the overhaul process. These kits include all of the parts and components used by our own factory technicians in our certified Repair Station. Our overhaul kits will greatly reduce the hassle of overhauling your cargo hook while saving you time and money!
ATP Services
If you have the ability to perform the overhaul in house, but don't have the equipment for the Acceptance Test Procedure (ATP), you can always send the hook to the Onboard Systems factory for the ATP. We charge a flat fee for this service, which is detailed in our Repair ­Station Cargo Hook Pricing sheet. For more information, download our booklet, Your Guide to Overhaul Options or click here to visit our ATP Services page.
Inspection Services
For customers with contracts that require periodic cargo hook inspection (such as USFS contracts, etc.), Onboard Systems offers an inspection service that includes product disassembly, visual inspection, lubrication, reassembly and the ATP. Click here to visit our Inspection Services page.