Featured Products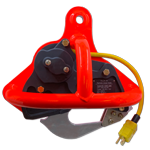 TALON 3.3K Keeperless Remote Hook & Conversion Kits
Onboard has developed a keeperless version of the TALON 3.3K Half Cage Remote Cargo Hook and a retrofit kit that will allow operators to convert their existing keepered remote cargo hooks to a keeperless configuration as needed.
Read more …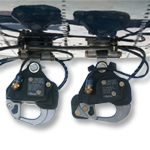 HEC Kit for the MD500
Our Human External Cargo (HEC) hook kit for the MD500 aircraft series provides an STC-certified solution for a variety of CFR Part 133 external load missions.
Read more …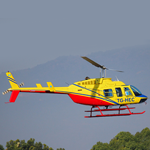 HEC Kits for the Bell 206L & Bell 407
Onboard is developing new Human External Cargo (HEC) hook kits for the Bell 206L and Bell 407 aircraft. Find out more here.
Read more …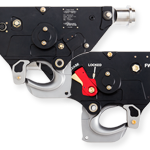 Sikorsky UH-60 Blackhawk Replacement Hook Kit
Onboard Systems is developing a replacement cargo hook kit for the Sikorsky UH-60 Blackhawk helicopter that offers operators significant improvements.
Read more …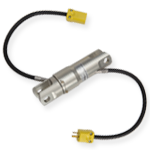 Electric Swivels
Improve your helicopter's external load operations performance, prevent damage to electrical cables, and promote helicopter flight safety with electric swivels from Onboard Systems.
Read more …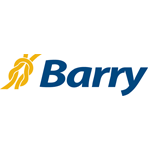 Longlines and Cargo Nets from Barry Cordage
Onboard Systems is proud to be an authorized distributor of Barry Cordage longlines and cargo nets.
Read more …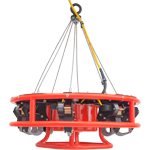 SPIDER Smart Carousel
The SPIDER Smart Carousel is a multiple-drop delivery system that can be configured in the field with your choice of four, six, or eight hooks.
Read more …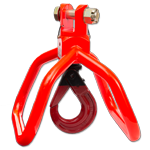 Crew-Loc Full Cage Hook, Gen 2
Onboard's second-generation, full-cage Crew-Loc hook offers the ultimate in load security for transporting high-value loads.
Read more …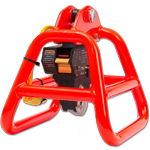 TALON 2K Remote Cargo Hook Kit, Gen 2
Designed specifically for use with lighter helicopters, our 2K Remote Hook Kit safely transports loads up to 2,000 lb. (907 kg.).
Read more …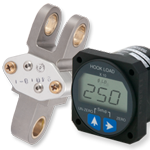 Onboard Weighing Systems
Minimize stress to your aircraft while maximizing load economy and hauling efficiency with an Onboard Weighing System.
Read more …