Get the 411 on C-40 Cockpit Indicator Certifications
Friday, December 6, 2019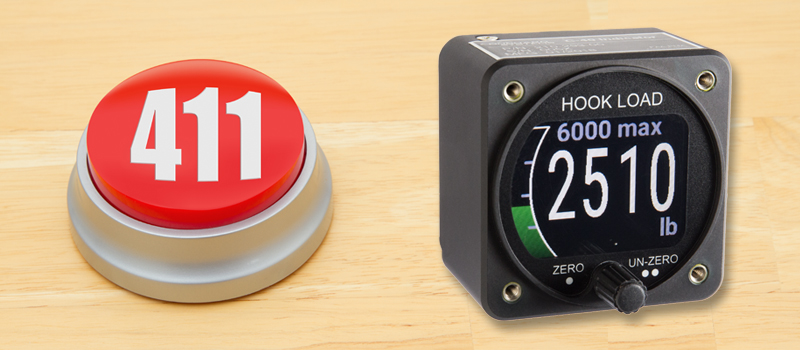 Onboard Systems is rolling out our C-40 Cockpit Indicator across multiple aircraft and Onboard Weighing System kits. The C-40 indicator offers simplified hook TBO tracking, improved LDC screen contrast, and a digital weight reading with an analog bar display, among many other improvements over the current C-39 indicator, which has been in use for than twenty years. A forthcoming data logging software upgrade will allow operators to record time, load weight, and GPS coordinates for pick-up and drop-off locations. Software upgrades can be downloaded from the Onboard Systems website onto a thumb drive for fast and easy field installation.
The C-40 indicator is upgrade-compatible from the C-39, so operators with existing equipment who would like to take advantage of the advanced features provided by the C-40 can simply replace their C-39 unit with a C-40 unit as their load weigh kit(s) become certified for use. Please contact us for more information.
For your convenience, here is a complete reference list of aircraft and Onboard Weighing Systems currently certified for the C-40 indicator:
Manufacturer
Model
Description
Part Number
Certifications

Airbus Helicopters

AS350
(B3, B3e & H125)
Model E-86 Onboard Weighing System
FAA, Transport Canada, (EASA pending)
Airbus Helicopters
SA330 Puma
Model E-53 Onboard Weighing System
200-010-00
FAA, Transport Canada, EASA
Airbus Helicopters
SA332 Super Puma
Model E-54 Onboard Weighing System
200-012-00
FAA, Transport Canada, EASA
Onboard will be requesting certification for additional aircraft and kits over the coming weeks and months, including the medium Bells, the Bell 407, MD500, Robinson R44 and R66, and other AS350 models. Bookmark this page and check back for more updates, or contact us for more information about the C-40 roll-out.
---
Tags
onboard weighing systems
c-40