Bell 407 Fixed Beam Suspension System
Onboard's fixed beam suspension system for the Bell 407 eliminates the side-to-side banging of the original trolley system design and offers other benefits, including weight reduction, a simplified design, built-in travel limits, and improved ground clearance.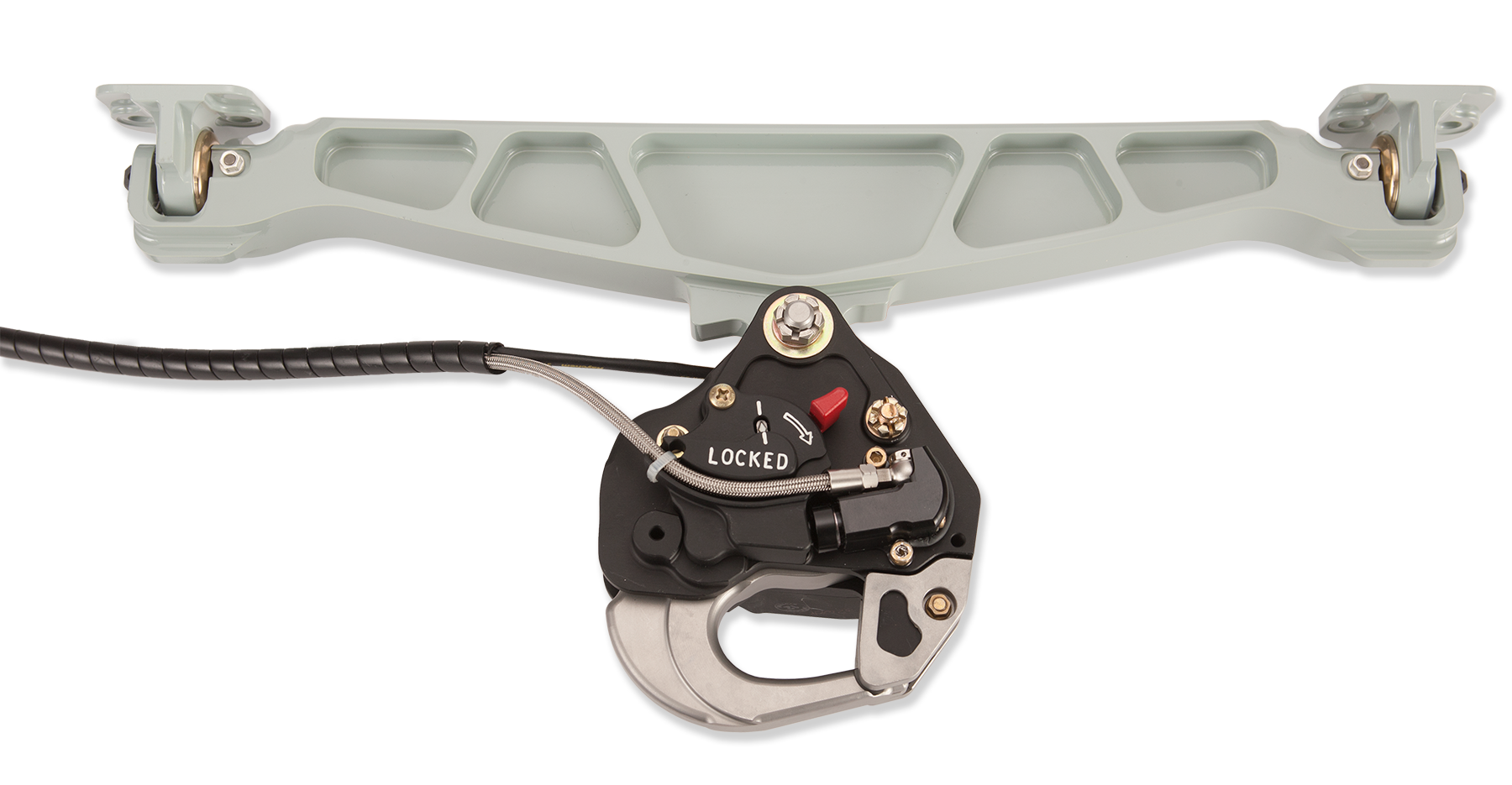 Benefits
Weight Reduction — Elimination of the trolley system allows for a 35% reduction in weight.
Simplified Design — The fixed beam design greatly reduces the total part count, greatly reducing maintenance costs and requirements.
Built in Travel Limits — Added to both the load beam and the cargo hook to protect the hook, the suspension system and the aircraft.
Improved Ground Clearance — Offers additional clearance from the lowest hanging point of the cargo hook, which is important for operations in remote field locations where prepared landing pads are few and far between.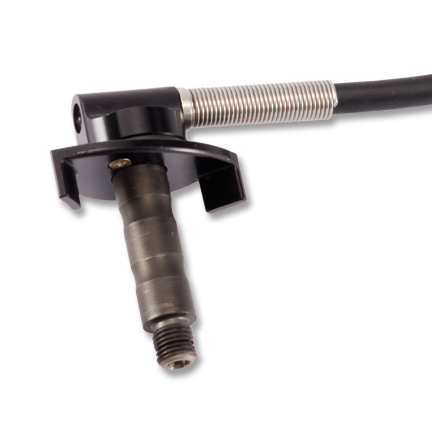 Pin Load Cell Technology
The Onboard Weighing System for the new fixed beam assembly uses Onboard's breakthrough pin load cell technology. Pin load cells are designed to mount on one side of the hook by replacing the main attach bolt, rather than attaching as a separate link above the hook. This allows for increased ground clearance, easier cable routing and lower weight, while still allowing the pilot to know the exact weight of the load on the cargo hook to maximize load efficiency while reducing airframe stress.
For more information, please refer to the product pages shown below.
| Description | Part Number | Note |
| --- | --- | --- |
| Bell 407 Fixed Beam Suspension System | 200-296-00 | Available exclusively through Bell Helicopters (BELL P/N 206-706-341-141A) |
| Cargo Hook Kit with TALON LC Keeperless Hook | 200-329-00 | |
| Cargo Hook Kit with Surefire TALON LC Keeperless Hook | 200-329-10 | |
| Cargo Hook Kit with TALON LC Keeperless Hook, Fixed Provisions & Onboard Weighing System | 200-403-00 | Includes fixed provisions kit |
| Cargo Hook Kit with TALON LC Hydraulic Hook & Fixed Provisions | 200-412-00 | Installation of the backup release lever on the left side does not constitute approval for solo left seat operations. Other equipment may be required. |
| Cargo Hook Kit with TALON LC Hydraulic Hook with Surefire & Fixed Provisions | 200-412-10 | Installation of the backup release lever on the left side does not constitute approval for solo left seat operations. Other equipment may be required. |
| Cargo Hook Kit with TALON LC Hydraulic Hook, Fixed Provisions & Onboard Weighing System | 200-413-00 | |
| Cargo Hook Kit with TALON LC Hydraulic Hook, Fixed Provisions & Onboard Weighing System | 200-413-01 | 5V backlighting system for C-39 indicator |
| Cargo Hook Kit with Surefire TALON LC Hydraulic Hook, Fixed Provisions & Onboard Weighing System | 200-413-10 | 28VDC back lighting system for C-39 indicator |
| Cargo Hook Kit with Surefire TALON LC Hydraulic Hook, Fixed Provisions & Onboard Weighing System | 200-413-11 | 5VDC back lighting system for C-39 indicator |