BO105 Replacement Hydraulic Cargo Hook Kit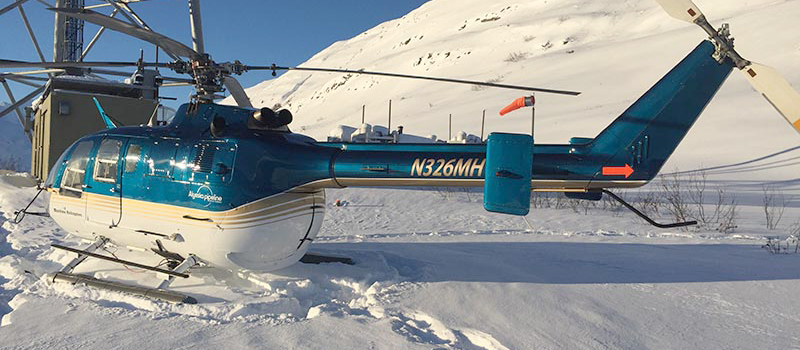 Onboard Systems has developed a hydraulic cargo hook kit for the BO105 aircraft, which was designed to eliminate increasing numbers of inadvertent cargo releases from the OEM cargo hook equipment on BO105 helicopters. In addition to its hydraulic release handle, it features a bumper ring and improved positioning to further protect control cables and electrical connectors from being damaged.
Eliminates the common causes for inadvertent releases
Onboard Systems has pioneered and developed hydraulic technology to serve as the emergency release for a number of critical reasons. The United States Department of the Interior Aviation Management released a Technical Bulletin dated July 16, 2004 that outlined common safety issues involved in inadvertent cargo hook releases. Their major findings were:
Cables must be rigged to very exact specifications each time the hook is installed on the aircraft
Cables are prone to damage that can cause a load release
The Onboard hydraulic release mechanism consists of a small, self-contained hydraulic reservoir that is used to open the hook. It does not use any hydraulic power from the aircraft. The hydraulic release is activated with a cabin-mounted lever that incorporates a compact master cylinder. A slave cylinder integrated in the cargo hook interfaces with the release mechanism.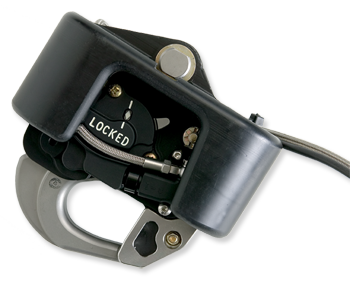 System Advantages
The hydraulic release offers significant advantages for installation, maintenance and operation:
Easy Installation — Installation is quick and easy with readily available tools. Assembly instructions can be found in the CMM manual for this hook and can be downloaded from our website.
Easy Maintenance & Overhaul — Onboard cargo hooks can be overhauled in the field, at our factory, or by a qualified repair facility using simple hand tools. Quick parts availability minimizes downtime!
Optional Onboard Weighing System — Allows pilots to instantly know the cargo weight on the hook. Reduces the risk of overload airframe stress and helps the pilot make more informed aircraft loading decisions.
Optional Surefire® Release Technology — An integrated electronic circuit is added inside the cargo hook to provide about a half-second delay from when the electrical release button is pressed until the hook opens. This helps guard against inadvertent releases by requiring a firm, half-second press of the hook release button.
For more information, please refer to the product pages:
Description
Part Number
Note
TALON LC Hydraulic Cargo Hook Replacement Kit
200-302-00
For aircraft previously fitted with a Breeze / ERC cargo hook
Replacement TALON LC Hydraulic Cargo Hook Kit with Surefire
200-302-10
For aircraft previously fitted with a Breeze / ERC cargo hook
TALON LC Hydraulic Cargo Hook Replacement Kit with Onboard Weighing System
200-303-00
For aircraft previously fitted with a Breeze / ERC cargo hook
Replacement TALON LC Hydraulic Cargo Hook Kit with Surefire & Onboard Weighing System
200-303-10
For aircraft previously fitted with a Breeze / ERC cargo hook
TALON LC Hydraulic Cargo Hook Replacement Kit
200-387-00
For BO105S and BO105LSA-3 aircraft previously fitted with a Siren cargo hook
Replacement TALON LC Hydraulic Cargo Hook Kit with Surefire
200-387-10
For BO105S and BO105LS A-3 aircraft previously fitted with a Siren cargo hook
TALON LC Hydraulic Cargo Hook Replacement Kit with Onboard Weighing System
200-388-00
For BO105S and BO105LSA-3 aircraft with previously installed Siren cargo hook
Replacement TALON LC Hydraulic Cargo Hook Kit with Surefire & Onboard Weighing System
200-388-10
For BO105S and BO105LS A-3 aircraft with previously installed Siren cargo hook