TALON 3.3K Keeperless Remote Hook & Conversion Kits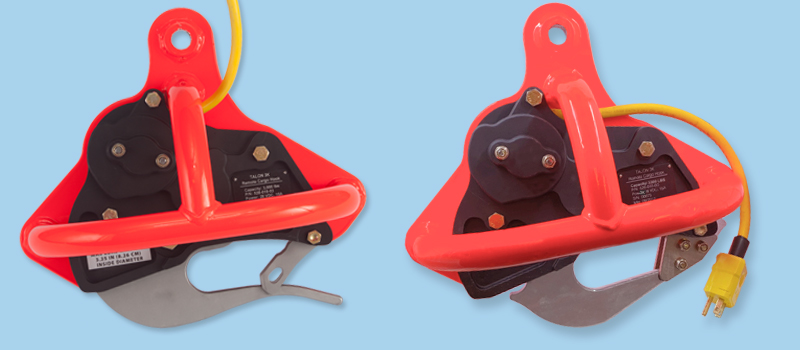 Onboard has developed a keeperless version of the TALON 3.3K Half Cage Remote Cargo Hook and a retrofit kit that will allow operators to convert their existing keepered remote cargo hooks to a keeperless configuration as needed.
While using remote hooks with a traditional keeper has distinct advantages for missions requiring fast loading, it comes with strict rigging size limitations and requires at least 2 lb. (1 kg) of weight on the load beam to release. For missions where rapid loading isn't an issue, or that require unique linkage (such as United States Forest Service (USFS) or the Department of the Interior (DOI) contract-provided equipment), or where greatest load safety is paramount, a keeperless configuration would be a better option.
For example, U.S. operators working under contract with the USFS or the DOI receive load rings and swivel assemblies to use during these missions. However, this equipment is not compatible for use with the keepered version of Onboard's remote cargo hooks as the load rings supplied under contract are often larger than specified in the remote hook owner's manual, potentially leading to dynamic rollout. Because keeperless hooks are able to work with a wide variety of load ring sizes and styles, operators will be able to safely use the agency-issued equipment.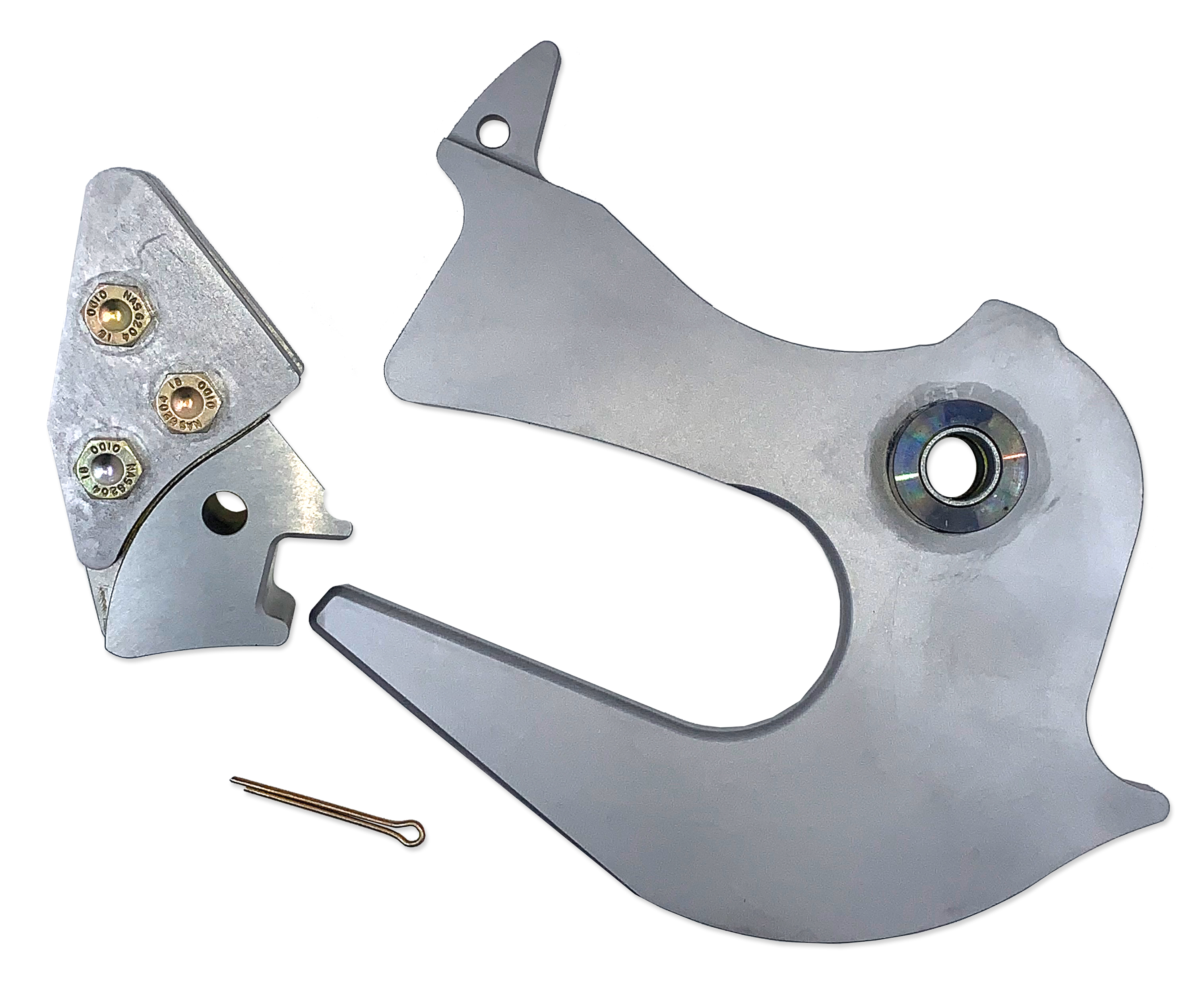 The TALON Keeperless Retrofit Kit for 3.3K Half Cage Remote Hook (P/N 212-057-00) allows operators to convert their existing half cage remote cargo hooks into keeperless hooks as needed in the field. Operators can then switch back to the original keepered version at any time by following the instructions in the documentation. It is not recommended to convert a full-cage cargo hook to keeperless as the full-cage restricts the loading motion that is required to close the keeperless load beam.
Likewise, operators who purchase the new TALON 3.3K Remote Cargo Hook (P/N 528-018-09) can also convert it to the keepered version by contacting their sales rep to order the necessary parts. Finally, these hooks can be reconfigured into either the keepered or keeperless version by the factory during the standard overhaul or repair process. Please contact us for more information.
Benefits:
Keeperless Cargo Hook — Spring-loaded keepered hooks require a specific size load ring to ensure it won't work its way around the keeper. That's why Onboard replaced the cargo hook keeper mechanism with a uniquely secure load beam system. Since there's no keeper, a wide variety of load ring sizes and styles can be safely used without worrying about dynamic rollout.
Swap Load Beam Configurations in the Field — Switch between the keepered or keeperless load beam configuration in the field as needed using simple hand tools and a functionality check as described in the owner's manual.
Easily Drop Light Loads — Keep light loads from hanging up with a hook whose load beam opens to almost 90°, even with the lightest of loads.
Optimized Aerodynamics — Designed to fly straighter and with less sway while loaded and unloaded.
Durable, High-Visibility Finish — Stands up to years of duty in the field.
Easy, One-Handed Loading — Unique load beam remains open after cargo is jettisoned, providing a large loading target for ground crews. Simply push the load ring up against the load beam and the hook closes.
Works with USFS/DOI Contract Provided Equipment — Because keeperless hooks are designed to handle a wide variety of load ring sizes and styles, operators can safely use the larger load rings provided as part of United States Forest Service and Department of Interior contracts.
Rigorously Tested & Optimized — Gives you years of trouble-free flying and ease of loading.
3,300 lb. (1,500 kg) Rating — Versatile range for light and medium lift aircraft.
Counters Voltage Drop — Onboard's remote hooks are designed to open at 16 VDC so you don't have to worry about the effects of longline length or wire gauge.
Easy Maintenance & Overhaul — Onboard cargo hooks can be overhauled in the field, at our factory, or by a qualified repair facility using simple hand tools. Quick parts availability minimizes downtime.
For more information, please visit our product pages.