SPIDER Smart Carousel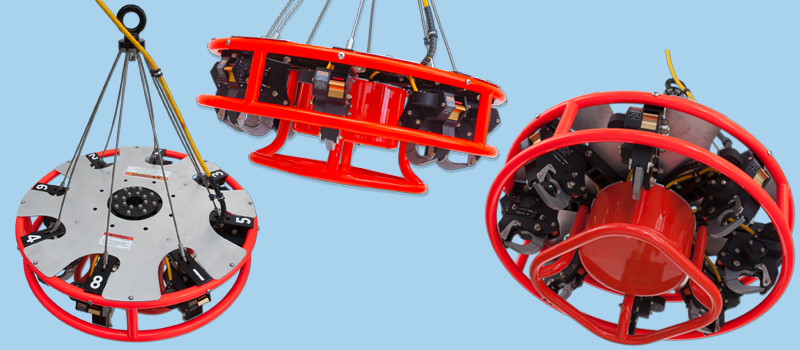 The SPIDER® Smart Carousel is Onboard's next generation in carousel equipment. Designed to work with our lighted TALON® 1K Remote Hooks and our new controller, the SPIDER Smart Carousel gives you all the features you've been asking for in a multiple-drop delivery system. For maximum versality, it can be configured in the field with your choice of four, six or eight independent load points by adding or removing spokes and hooks.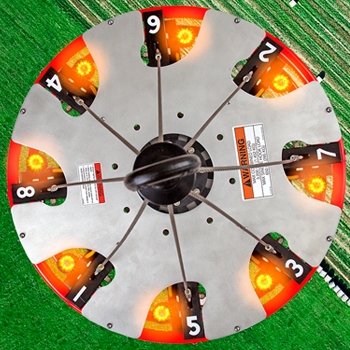 Benefits
Illuminated Feedback — Carousel provides illuminated feedback showing which hook is staged for release.

Automatic Hook Advancement — Controller keeps track of which hooks have been released and automatically advances to arm the next hook after each release.

Controller Override — Pilot can bypass the auto-advance settings and drop loads out of sequence if needed, including drop-all functionality. The illuminated pattern changes automatically to show the next hook staged for release.

Easy to Configure — A DIP switch lets you enable or disable various custom features (such as drop-all functionality, brightness of lights, etc.) without the need to flash new software or manage various dash number controllers.

Automatic Hook Detection — Controller senses the number of cargo hooks connected and adapts its logic. No dash number controllers are needed for different numbers of hooks.

Designed for Harsh Environments — Controller is positively O-ring sealed with minimal potential leak points. A GORE-TEX® vent allows the system to breathe.

Dual Hoop Weldment — Carousel frame has been upgraded to a dual hoop weldment to provide greater hook protection.

3-wire Control — Lets you use your existing long line equipment, connections, and swivels with some minor aircraft re-wiring to provide a continuous circuit to the carousel (see owner's manual for more information).

Easy Stowage — Flexible cables make it easy to store in your hangar until needed.
For more information, please visit our product pages.