HEC Kit for Medium Bell Aircraft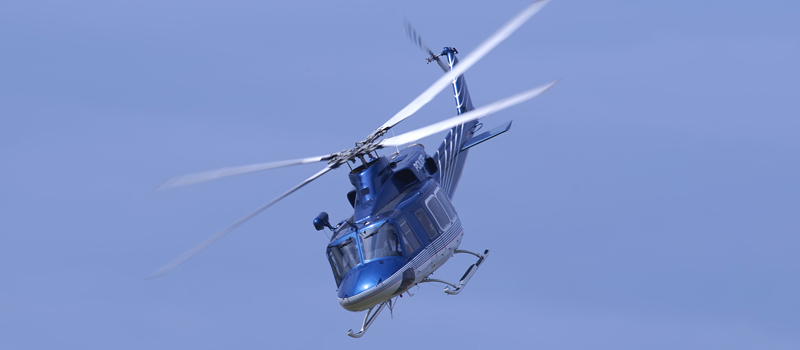 Onboard Systems is developing a Human External Cargo (HEC) dual hook kit for the medium Bell aircraft line, including the Bell 204B, Bell 205A, Bell 212, Bell 412, and the UH-1 models. This kit will be STC certified for a variety of CFR Part 133 external load missions, including HEC, including high-value cargo transport, utility line work, short haul, and search & rescue.
STC Certified Solution — Our dual cargo hook kits will be fully certified to meet the requirements of 14 CFR 29.865 for Human External Cargo (HEC).
Dual TALON® LC Hydraulic Hooks — Our hydraulic hooks greatly increase load security by using a hydraulically activated release mechanism instead of a traditional manual release cable.
Medium Bell HEC Dual Cargo Hook System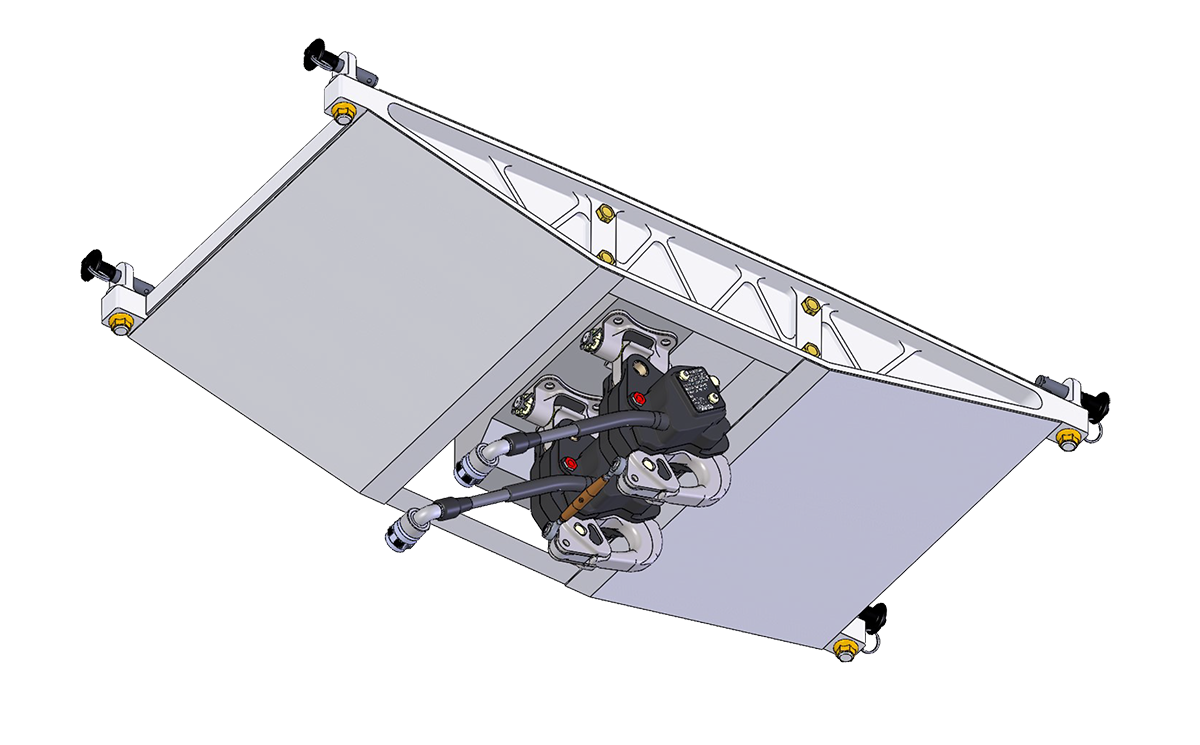 Dual cargo hook with lightweight frame design that houses both HEC specific hooks. Purpose-built dedicated HEC system consiting of dual HEC-specific cargo hooks mounted to a lightweight frame.
Rated for 1,300 lbs (590 kg), which is the highest HEC capacity on the market for this aircraft.
Installed directly forward of the primary cargo hook and as close as possible to aircraft CG, which minimizes the impact on aircraft balance during normal operation and in the event of a load transfer between hooks.
Once fixed provisions are installed, the frame can be installed or removed in under 10 minutes.
Primary release via electrical button on the cyclic, with backup release via hydraulic dual master cylinder installed on the cyclic. Dual master cylinder will be compliant with both FAA and EASA requirement for preventing inadvertent release.
Helpful Accessories
Our longline kits for HEC missions include many essential components for properly rigging your aircraft to carry human external cargo, including the Y-Rope, a rigging plate, longlines, weight bags, lanyards, and carabiners.
For more information, please visit our HEC product line pages.