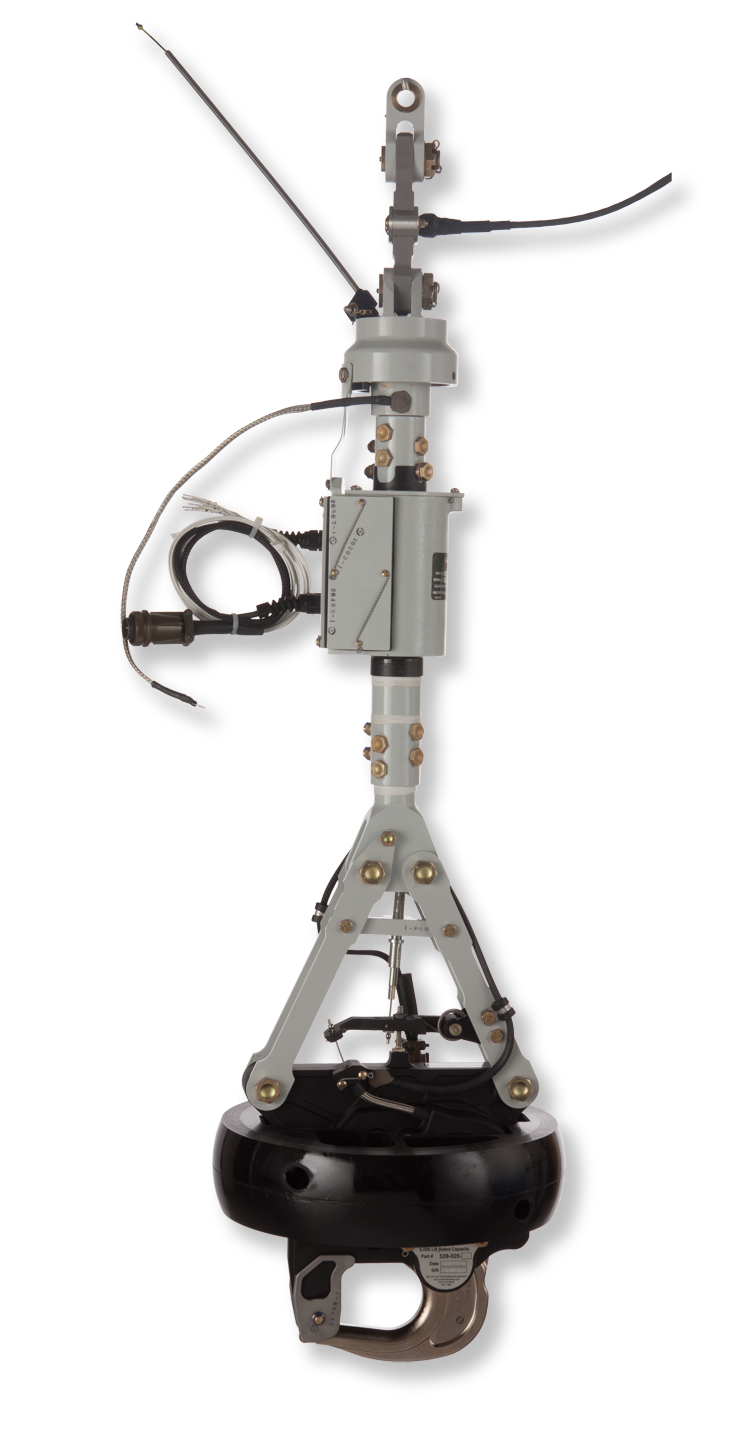 Specifications
Part Number

200-089-26

Unit Weight

32 lb. (14.5 kg)

Design Load

5,000 lb. (2,268 kg)

Typical Overhaul

6 years/1,500 hours
Bell 204, 205, 212 & 412
Cargo Hook Kit with TALON MC Keeperless Hook & Onboard Weighing System with C-40 Cockpit Indicator
Product Number: 200-089-26
Call to confirm availability
Onboard's robust cargo hook kit includes many technological improvements over the original Bell equipment. They offer reduced maintenance costs while improving utility and safety. Our cargo hook kits include our TALON MC Keeperless Cargo Hook, which has significantly more safety features than other hooks available.
View Manuals, Certifications, and Hardware Notes
Benefits
C-40 Cockpit Indicator:

This kit includes our innovative C-40 Cockpit Indicator, which offers hook TBO tracking, dual digital and analog weight display, and a host of other features.

30% Lighter than Original Bell System:

Optizmized design allows the system to haul maximum weight while adding minimum load to the airframe.

Improved Yoke Design:

We've eliminated cracking problems by distributing load stress across multiple parts.

High-Impact Bumper Ring:

Crack-resistant, 2-piece polymer ring protects both hook and airframe from the stresses of swinging loads.

Nickel Plated Carbon Steel Load Beam:

We've upgraded the load beam material from stainless steel to nickel plated carbon steel for greater durability. The new load beam is harder and resists wear and tear from frequent use for heavy loads.

Power for Rotating Equipment:

The 8-channel slip-ring supplies power to your suspended equipment.

Bell Standard Factory Equipment:

On all new Bell 412 helicopters.
TALON® MC Keeperless Hook:Our keeperless hook handles a wide variety of load ring sizes and styles while eliminating the possibility of losing a load that inadvertently gets past the keeper.

Onboard Advantage:

Our cargo hook kits can be installed on new or existing aircraft using standard hand tools. Time between overhauls is six years or 1,500 operating hours. And because Onboard Systems maintains a large inventory of cargo hook kits and spare parts, we can usually ship your order out quickly.