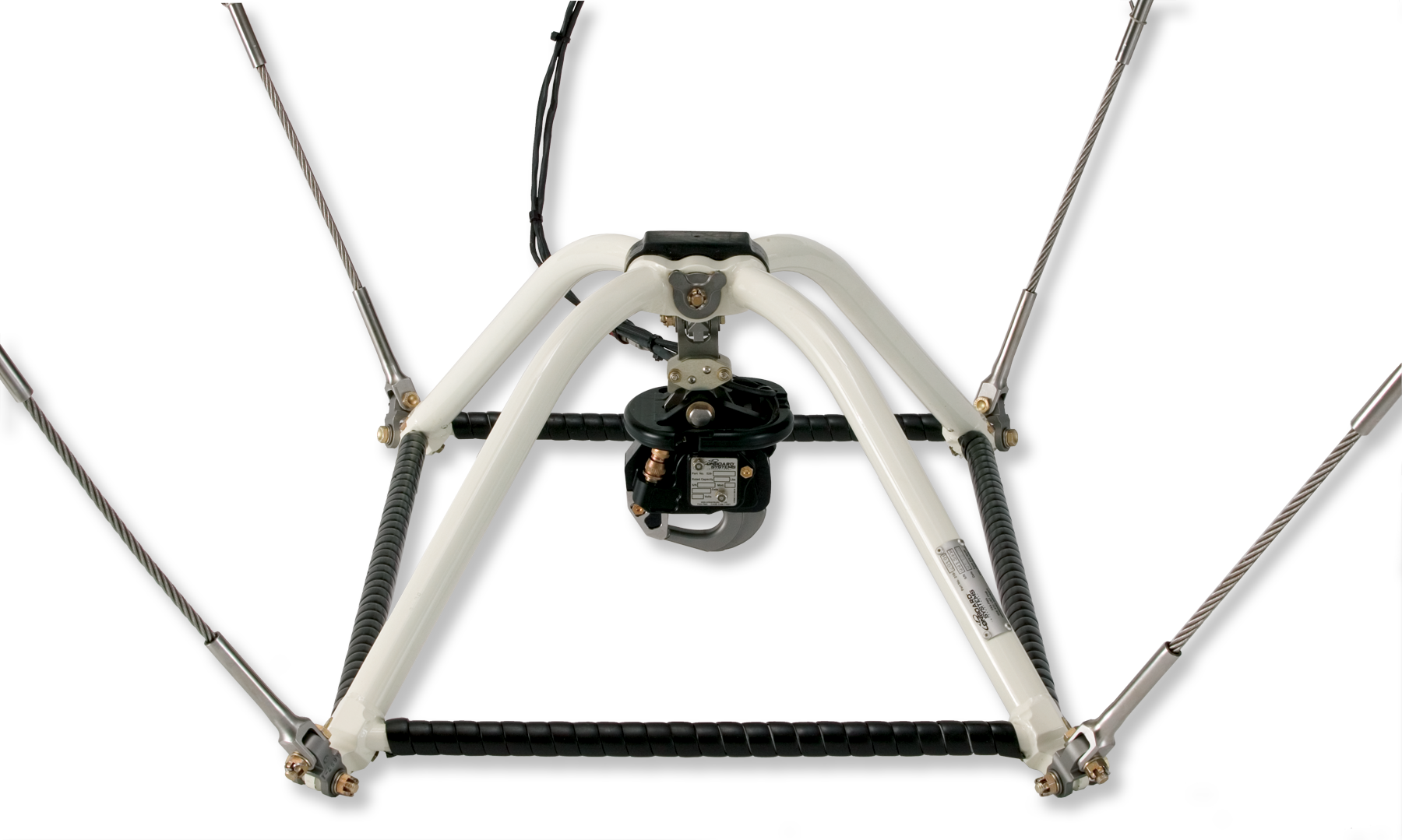 Specifications
Part Number

200-470-00

Unit Weight

36 lb. (16.3 kg)

Design Load

3,086 lb. (1,400 kg)

Typical Overhaul

5 years/1,000 hours
Airbus Helicopters AS350 B3e & H125
Cargo Hook Swing Kit with TALON LC Hydraulic Hook
Product Number: 200-470-00
Call to confirm availability
Onboard's latest generation design in swing cargo hook kits lets you take advantage of recent safety and performance improvements for the H125, such as the Airbus Rupture Resistant Fuel Tank (RRFT) and the capability to interface with the the Vehicle and Engine Multifunction Display (VEMD) to increase the main rotor rpm.


This kit includes both the fixed and removable provisions needed for installation on an H125 aircraft that has never been equipped for external load missions. For H-125/AS350 B3s not equipped with a CRFS configuration, please see P/N 200-280-03.
NOTE: For Airbus H125 aircraft with CRFS configuration
View Manuals, Certifications, and Hardware Notes
Send Me A Quote
Add to Cart
Benefits
CRFS Compatible:

Provides a crash resistant fuel system (CRFS) compliant configuration for aircraft equipped with the Airbus CRFS fuel tank (TC Mod 07.20043).

VEMD Compatible:

Can be configured to interface and function with the aircraft's Vehicle and Engine Multifunction Display (VEMD) to increase the main rotor rpm to 400 when a load over 331 lbs (150 kg) is measured on the cargo hook by the load cell.

C-40 Cockpit Indicator:

This kit includes our innovative C-40 Cockpit Indicator, which offers hook TBO tracking, dual digital and analog weight display, and a host of other features.

Integrated Onboard Weighing System:

Allows pilots to instantly know the exact weight of the cargo on the hook. Reduces the risk of overload airframe stress and helps the pilot make more informed aircraft loading decisions.

Gimbal Frame:

Distributes weight between the four cables more effectively than a rigid frame to ensure balanced load sharing throughout the aircraft.

Built-in Bumper Ring:

Polymer bumper ring helps keep both the hook and control cables from impacting the swing frame and causing damage.

Extended Time Between Overhauls:

Teflon-lined, self-lubricating bushings at all wearing joints extend the typical overhaul life.
TALON® LC Hydraulic Hook:Our hydraulic hook greatly increases load security by using a hydraulically activated release mechanism instead of a traditional manual release cable.