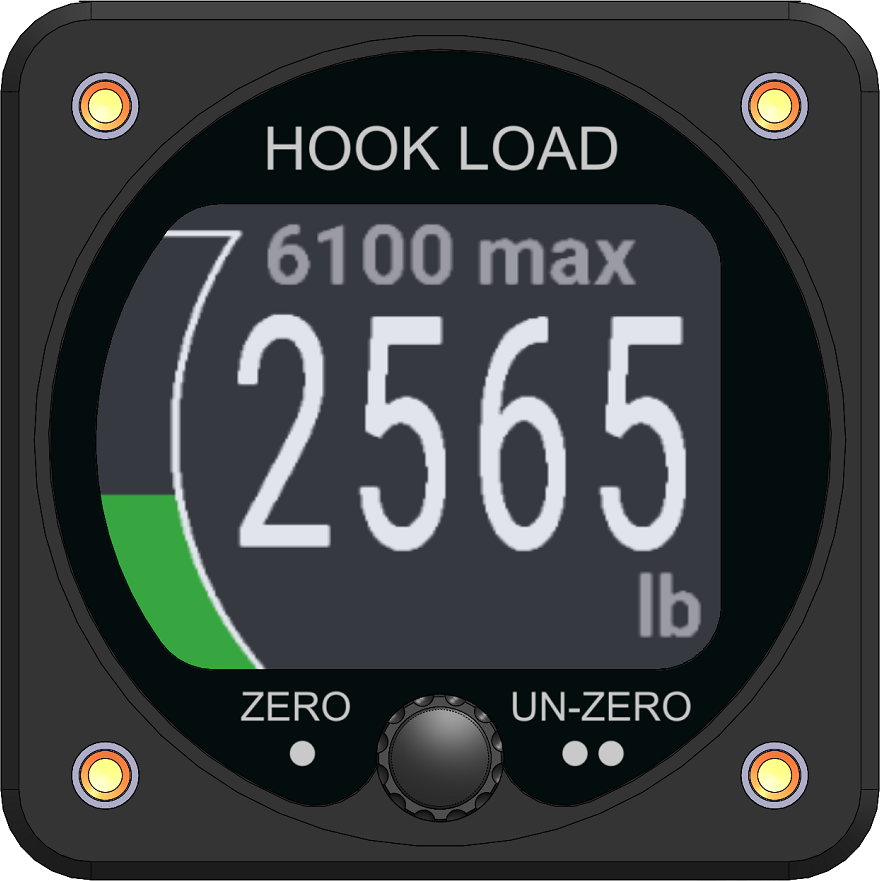 Specifications
Part Number

200-472-00

Unit Weight

.55 LB (0.25 kg)

Electrical Requirements

21-31 VDC
Airbus Helicopters AS350 B3, B3e & H125
C-40 Cockpit Indicator Upgrade Kit
Product Number: 200-472-00
Call to confirm availability
Take advantage of VEMD controlled increases to the main rotor RPM by upgrading your Onboard Weighing System. This upgrade kit provides all the parts you'll need to switch out your C-39 Cockpit Indicator for Onboard's latest generation C-40 Indicator so you can integrate the new load performance capabilities with your Onboard Systems equipment.
NOTE: For Airbus Helicopters H125 / AS350-B3e aircraft utilizing NR400 law
View Manuals, Certifications, and Hardware Notes
Send Me A Quote
Add to Cart
Benefits
C-40 Cockpit Indicator:

This kit includes our innovative C-40 Cockpit Indicator, which offers hook TBO tracking, dual digital and analog weight display, and a host of other features.

VEMD Compatible:

Can be configured to interface and function with the aircraft's Vehicle and Engine Multifunction Display (VEMD) to increase the main rotor rpm to 400 when a load over 331 lbs (150 kg) is measured on the cargo hook by the load cell.

Analog Output Test:

Used to test the connection to VEMD while on the ground by simulating a load of 475 LB (215 kg), which corresponds to an analog voltage output of 1 VDC at an Analog FS setting of 8,378 LB (3,800 kg).