Newsletter Articles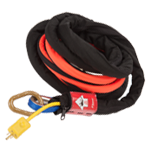 Service Life Update for Synthetic Helicopter Longlines from Barry Cordage
Barry Cordage recently modified the service life calculation for their synthetic helicopter longlines to include shelf life, in addition to service life.
Read more …
December 14, 2017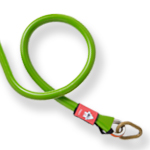 Barry Cordage Dielectric Longlines & Weighted End Covers
As an authorized distributor for Barry Cordage, we wanted to introduce Barry's D.E.W (Dielectric Even Wet) Longlines and Weighted End Covers to you.
Read more …
September 15, 2014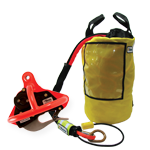 Quick Shipment for Remote Hooks & Long Lines
Now you can buy your remote hooks and long lines at the same time! We're stocking standard longline sizes so these products can be drop-shipped to your hangar or work site along with your remote hook order.
Read more …
June 15, 2008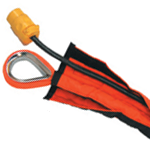 Dressed Longline Packages now Available
Onboard Systems maintains inventory of fully dressed, 1/2-inch diameter longlines in 25-ft, 50-ft, 75-ft, 100-ft and 125-ft lengths, which are available for immediate shipment with your cargo hook order, and can even be drop-shipped to the field.
Read more …
September 15, 2007