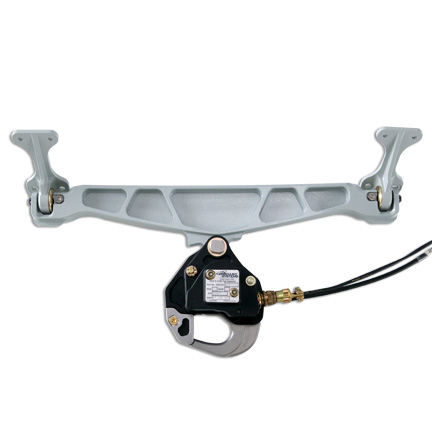 Specifications
Part Number

200-296-00

Typical Overhaul

5 years/1,000 hours
Bell 407
Bell 407 Fixed Beam Suspension System
Product Number: 200-296-00
If you opt for a cargo hook system on your Bell 407 aircraft, you'll be glad to know it's from Onboard Systems. Bell Helicopters worked directly with Onboard to develop a state-of-the-art cargo hook system for their 407 aircraft, and it shows! Available exclusively through Bell for factory installation, this cargo hook kit features Onboard's popular TALON LC Keeperless Cargo Hook.


Optimized to lift maximum loads with minimal maintenance, this cargo hook kit gives operators a user-friendly option for increasing revenue-generating opportunities. Cargo hook parts, spares, overhauls, and repairs can be ordered directly from Onboard Systems.
NOTE: Available exclusively through Bell Helicopters (BELL P/N 206-706-341-141A)
View Manuals, Certifications, and Hardware Notes
Benefits
Bell-Approved:

Bell has worked closely with Onboard Systems during the development of this cargo hook suspension system, which is now approved for factory installation.

Low Maintenance Costs:

Maintenance costs for Onboard cargo hooks are typically five to ten times less expensive when compared to other cargo hooks on the market.

Release Safety:

Onboard cargo hooks are designed to release 2.5 times rated load. In an emergency situation, such as a longline snag, Onboard hooks give pilots a significant margin of safety in which to release the cargo load.
TALON® LC Keeperless Cargo Hook:Our signature keeperless hook handles a wide variety of load ring sizes and styles while eliminating the possibility of losing a load that inadvertently gets past the keeper.

The Onboard Advantage:

Our cargo hook kits can be installed on new or existing aircraft using standard hand tools. Time between overhauls is five years or 1,000 operating hours. And because Onboard Systems maintains a large inventory of cargo hook kits and spare parts, we can usually ship your order out quickly.