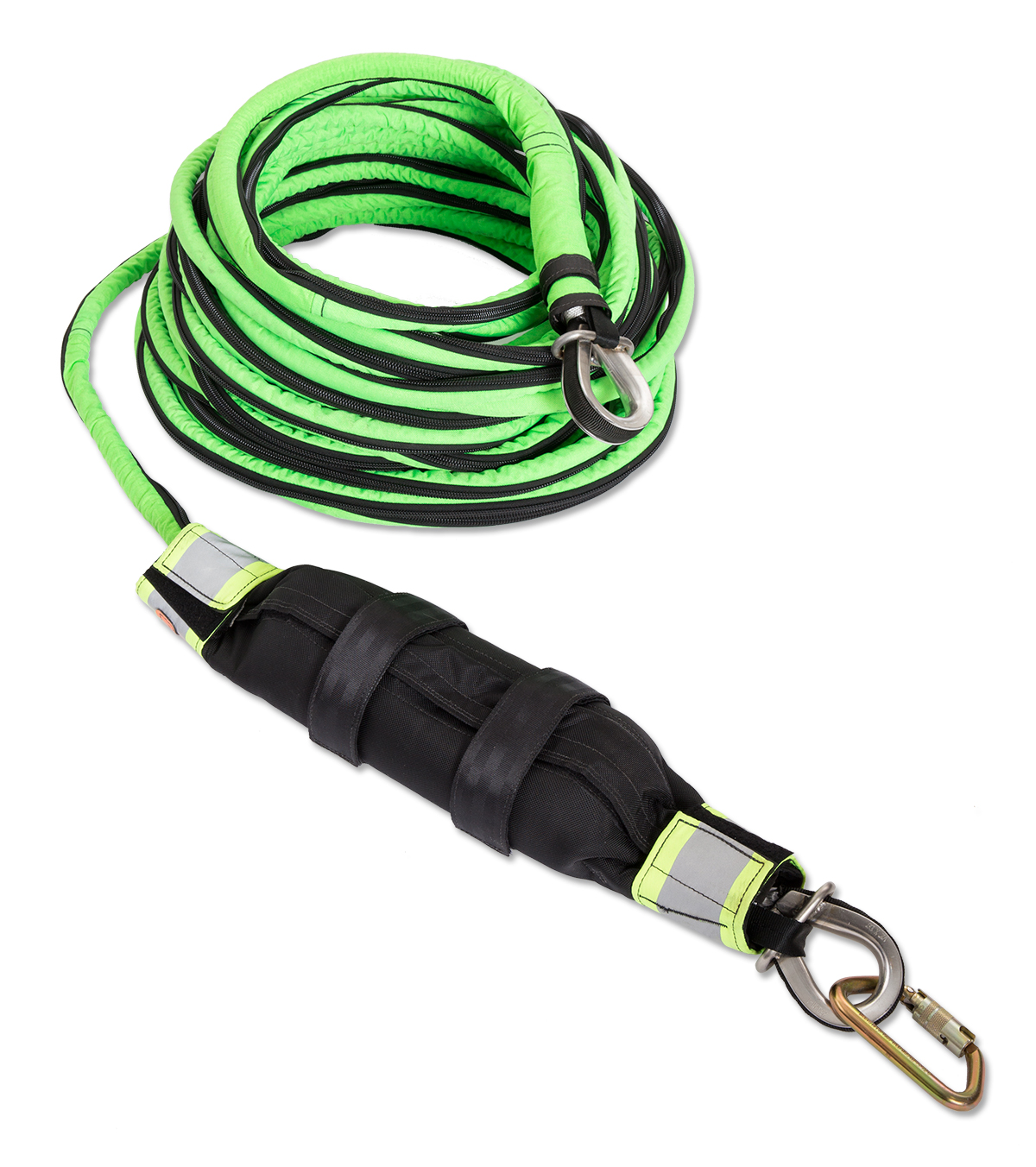 Specifications
Part Number

200-449-10

Rated Load

800 lb. (363 kg)

Unit Weight

52.5 lb. (23.8 kg)

Service Life

4 years after first use
HEC Longline Kits
MD500/600 HEC Longline Kit (100-ft)
Product Number: 200-449-10
Call to confirm availability
Our longline kits for HEC missions include many essential components for properly rigging your aircraft to carry human external cargo, including the Y-Rope, a rigging plate, longline, weight bag, lanyard, and carabiners.
NOTE: For use with the MD500 Dual Cargo Hook Kit 200-448-00 or the MD600 Dual Cargo Hook Kit 200-448-01
View Manuals, Certifications, and Hardware Notes
Send Me A Quote
Add to Cart
Benefits
High-Performance LCP Fiber Rope:

Longlines are fabricated using Vectran® LCP (liquid crystal polymer) synthetic fiber yarns to provide greater heat resistance as compared to HMPE fiber ropes. Super strong and ultra light, the ropes are treated with a polyurethane coating to resist abrasion and UV degradation.

Heavy Duty Nylon Covers:

Protects the rope structure from dirt, grit, and grime while deterring UV light degradation. Made from 1000d Cordura. Uses heavy duty YKK® #10c marine-grade zippers.

Durable Construction:

Fabricated with stainless steel thimbles and welded keeper rings to reduce potential thimble/rope disengagement. Wear pads at the connection point provide increased longevity.

Hand-Spliced Rope:

Splice terminations feature lock stitch and whip lock and are individually proof tested to confirm structural integrity.

Color-Coordinated for Accurate Installation:

Y-rope lines are color-coded and imprinted with block-lettered identifying text to ensure correct installation every time.

Ultra-Durable Laser ID Tags:

Labels are impervious to rot and mildew to last the life of the rope.

Custom Sizes Available:

HEC longlines can be ordered in custom lengths. Contact us for more information.