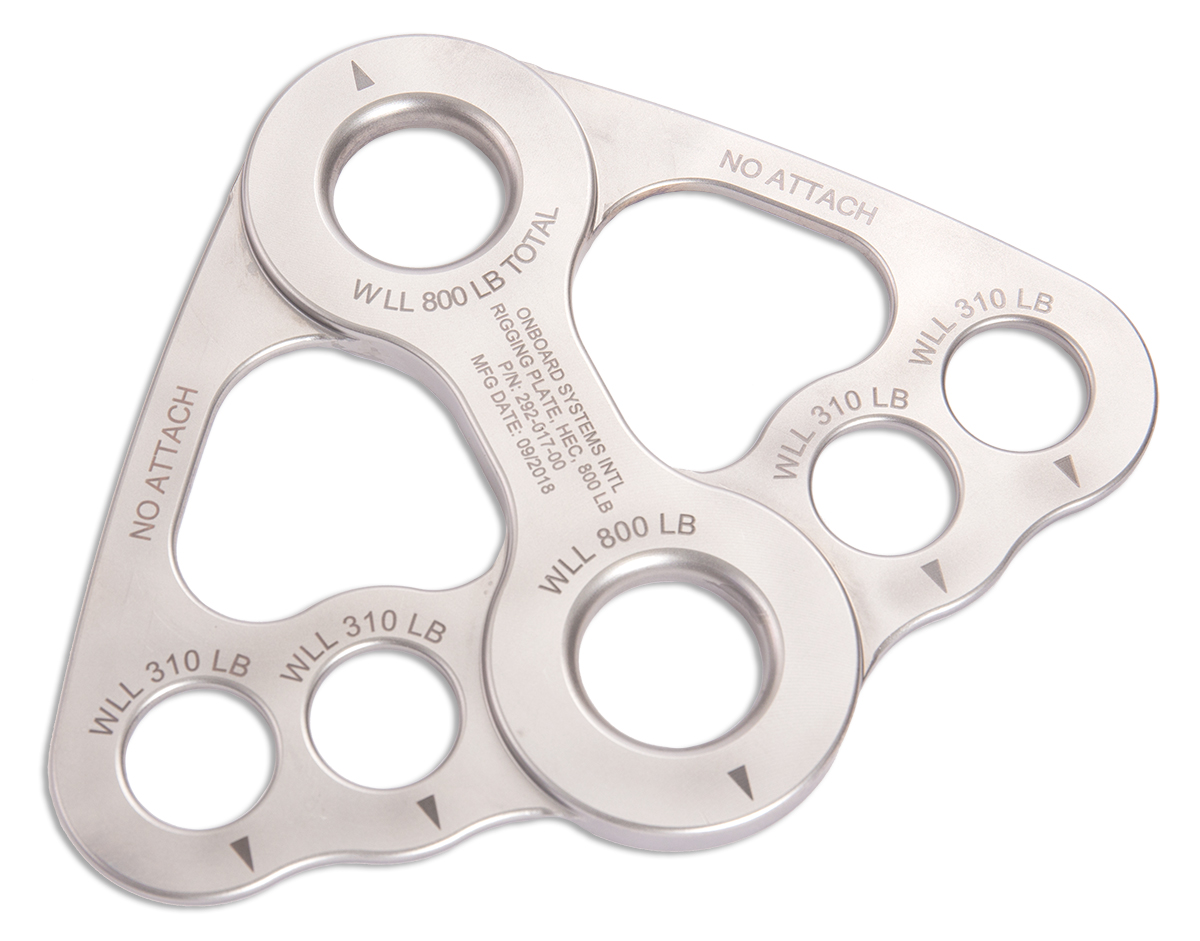 Specifications
Part Number

292-017-00

Unit Weight

1.75 lb. (.8 kg)

Rated Load

800 lb. (363 kg)
HEC Accessories
HEC Rigging Plate
Product Number: 292-017-00
Typically ships within two (2) business days
Our HEC Rigging Plate helps you manage distribution of up to five separate loads for connecting multiple lanyards during your mission. Four of the holes are rated up to 310 lb. each, while the center lug is rated for up to 800 lb. Any combination of loads may be applied through the lower five holes as long as the 310 lb. load is not exceeded when using each of the side holes and the 800 lb. overall limit is not exceeded.
View Manuals, Certifications, and Hardware Notes
Send Me A Quote
Add to Cart
Benefits
Durable Stainless Steel:

Made using high-strength, corrosion resistant stainless steel to safely transport human external cargo with greatest security.

Enables Multiple Load Configurations:

Separate attach points for up to four people, plus a center attach point for either a tool bag or other equipment for a total load capacity of up to 800 lb.