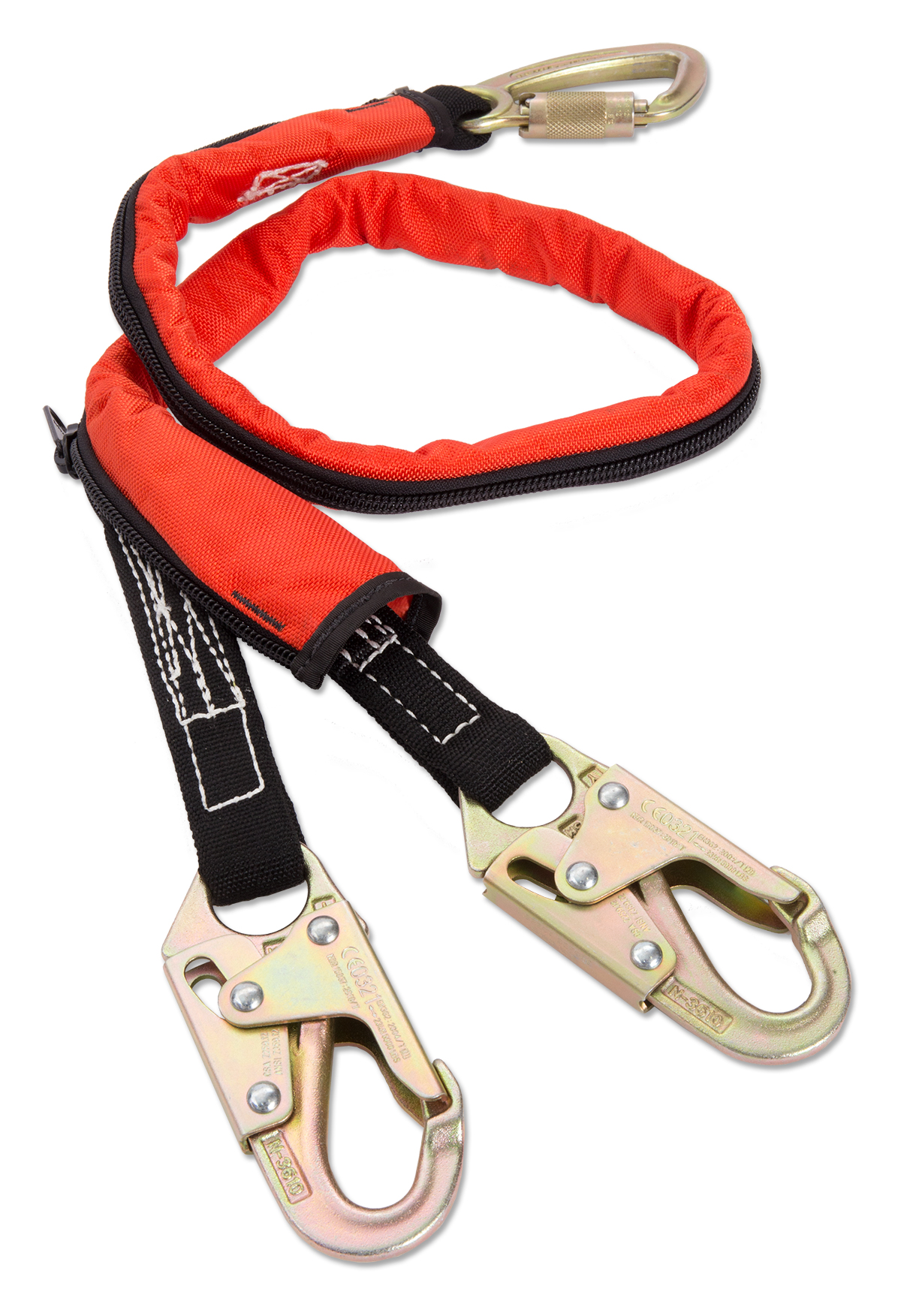 Specifications
Part Number

490-018-00

Unit Weight

4 lb. (1.8 kg)

Rated Load

310 lb. (141 kg)

Service Life

4 years after first use
HEC Accessories
HEC Lanyard
Product Number: 490-018-00
Call to confirm availability
Our HEC lanyard provides a locking snap hook at one end to connect to one of the lower Rigging Plate holes, and two locking snap hooks at the other end to connect to a human harness. Multiple lanyards may be connected to the Rigging Plate as required.
View Manuals, Certifications, and Hardware Notes
Send Me A Quote
Add to Cart
Benefits
Nylon Armor Jacket Webbing:

Bulked Nylon outer cover offers four times more abrasion resistance than regular webbing.

High-Quality Forged Attachments:

Top attachment point features triple locking action, while the bottom attachment features double locking mechanism. Both top and bottom provide 3,600 lb. gate strength. Wear pads at the connection point offering increased longevity.

Heavy Duty Nylon Covers:

Protects the rope structure from dirt, grit, and grime while deterring UV light degradation. Made from 1000d Cordura. Uses heavy duty YKK® #10c marine-grade zippers.

Ultra-Durable Laser ID Tags:

Labels are impervious to rot and mildew to last the life of the rope.