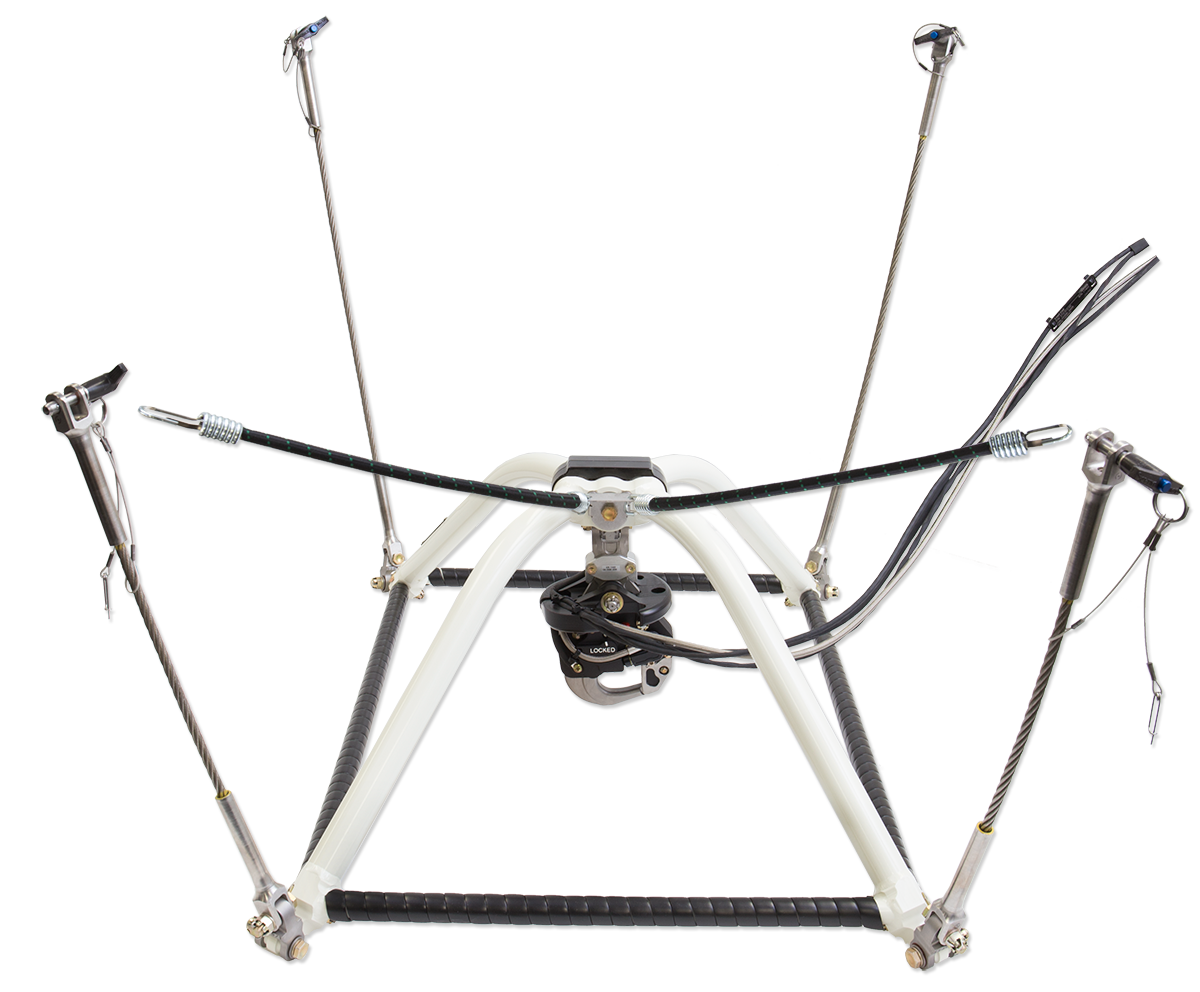 Specifications
Part Number

200-455-00

Design Load

3,086 lb. (1,400 kg)

Unit Weight

36 lb. (16.3 kg)

Typical Overhaul

5 years/1,000 hours
Airbus Helicopters AS350 B3e & H125
Removable Provisions Kit
Product Number: 200-455-00
Onboard's latest generation design in swing cargo hook kits lets you take advantage of recent safety and performance improvements for the H125, such as the Airbus Rupture Resistant Fuel Tank (RRFT). If you already have the OEM or Onboard fixed provisions installed on your aircraft, you can get just the cargo hook swing kit components with this convenient removable provisions kit.
NOTE: For Airbus H125 aircraft with a CRFS configuration and an Airbus supplied Onboard Systems hydraulic master cylinder assembly and C-40 cockpit indicator. For aircraft with a CRFS configuration, Airbus supplied mechanical release handle and MSI indicator already installed, go to P/N: 200-286-02.
View Manuals, Certifications, and Hardware Notes
Send Me A Quote
Add to Cart
Benefits
Removable Provisions Kit:

All of the removable components needed to install your cargo hook, including the hook frame assembly, attach cables, release cable assembly, safety decals, etc.

CRFS Compliant:

Provides a crash resistant fuel system (CRFS) compliant configuration for aircraft equipped with the Airbus CRFS fuel tank (TC Mod 07.20043 or STC ST7500/ST7501).

Includes Retraction System:

As part of compliance with regulation section 27.952 (fuel system crash resistance), bungee cord assemblies pivot the swing frame assembly forward and out from under the center of the fuel tank when there is not a load on the cargo hook.

Fast Shipping:

We maintain a large inventory of cargo hook products and spare parts, so we can usually ship your order out quickly.
TALON® LC Hydraulic Hook:Our hydraulic hook greatly increases load security by using a hydraulically activated release mechanism instead of a traditional manual release cable.