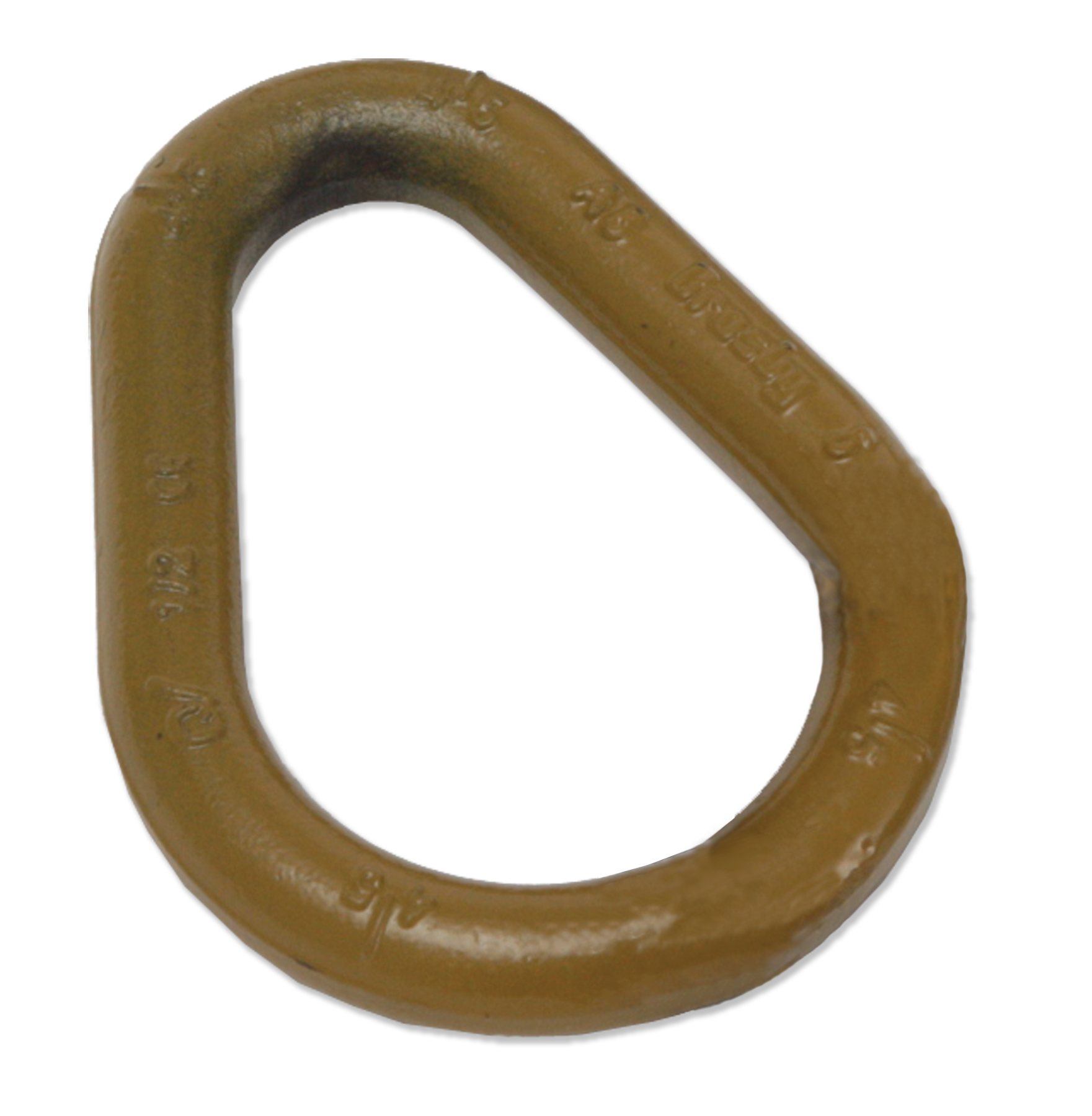 Specifications
Part Number

530-020-00

Working Load Limit (WLL)

7,000 lb. (3,175 kg)

Unit Weight

8.8 oz. (.25 kg)

Size

1/2 in. (12.7 mm)

Inner Dimensions (length)

3 in. (7.62 cm)

Inner Dimensions (wide end)

2 in. (51 mm)

Inner Dimensions (narrow end)

1 in. (25 mm)
Rings & Shackles
1/2-inch Pear Shaped Ring
Product Number: 530-020-00
Typically ships within two (2) business days
For your convenience, we now stock shackles and load rings for use with our cargo hook equipment. Now you can drop-ship everything you will need for a contract directly to your worksite, including the hook, long lines, nets, swivels, shackles and load rings.
NOTE: Recommended for use with the TALON 3K Remote Cargo Hook
View Manuals, Certifications, and Hardware Notes
Send Me A Quote
Add to Cart
Benefits
Proper Sizing:

Meets the size requirements as listed in the remote hook Owner's Manual.

Convenience:

Now you can order the linkage you'll need for rigging a load at the same time you order your remote hooks and long lines.