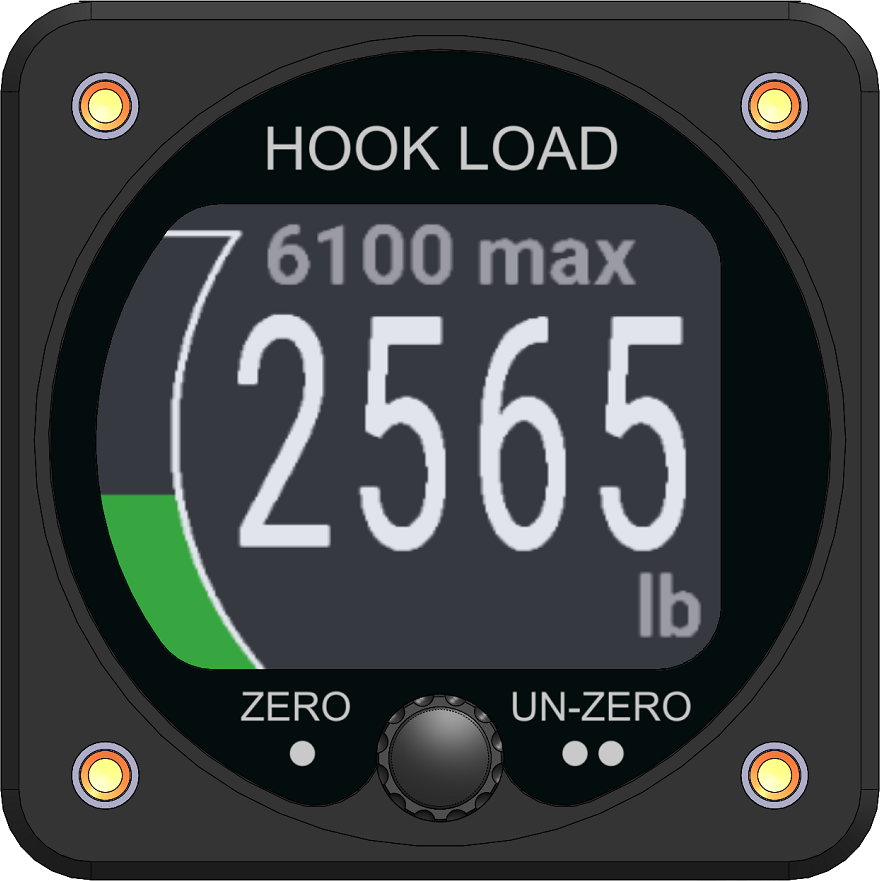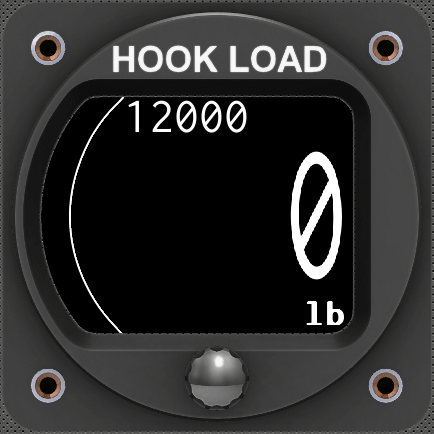 Specifications
Part Number

210-293-00

Unit Weight

.47 lb. (.21 kg)

Electrical Requirements

21-31 VDC
Indicators
C-40 Cockpit Indicator
Product Number: 210-293-00
Call to confirm availability
Increase productivity, safety, and accurate service reporting with digitally-precise weighing systems from Onboard Systems. The cockpit indicator is a key component of your Onboard Weighing System as it displays the weight of the cargo hook load to the pilot during external load missions.

The C-40 model builds on the legacy of its predecessor, the C-39, and has been designed from the ground up to incorporate several new, operator-requested features using advanced microcontroller technology to measure and display the cargo weight.
View Manuals, Certifications, and Hardware Notes
Send Me A Quote
Add to Cart
Benefits
Drop-In Compatible:

Quick and easy upgrade uses the same electrical connector and mounting location as the C-39 — no need to re-wire anything. A new mounting bracket and/or mounting screws may be required, depending on your aircraft model.

Simplifies Hook TBO Tracking:

Includes an "Hours of External Load" meter to keep track of time against the cargo hook Time Between Overhauls (TBO) schedule.

Digital RS-232 Output:

Interfaces with Automatic Flight Following (AFF) equipment for contracts requiring location and weight reporting.

Maximum Load Input:

Easy to adjust as part of your daily weight-and-balance calculation process.

Full Digit Display:

Shows actual weight in real time; eliminates "times 10" calculations used on the C-39 Cockpit Indicator.

Analog Bar Display:

At-a-glance visual feedback changes color as maximum load is approached (see animated demonstration image above).

Intuitive Interface:

Just turn the knob to scroll through the options and push to select.

Field Upgradeable:

Download software upgrades from our website onto a thumbdrive and install.

Adjustable Analog Out:

Factory-adjustable zero and span options are available.

Improved Contrast:

Blanview LCD screen provides better visibility in sunlight.