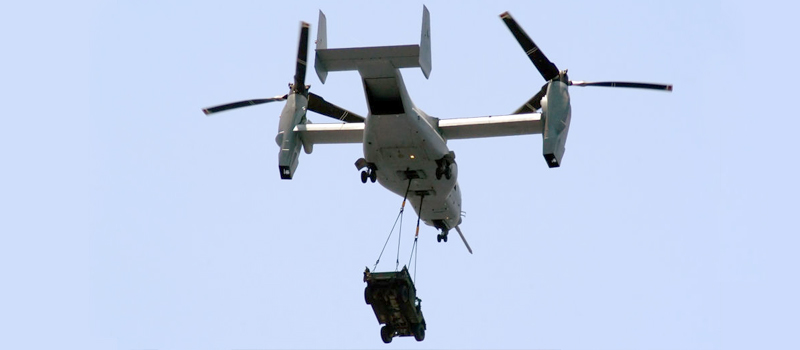 Boeing V-22 Osprey Cargo Hook
Challenge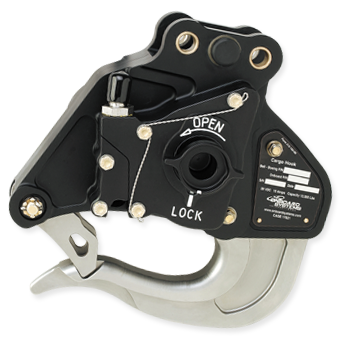 The V-22 Osprey was designed to carry up to 15,000 pounds of external cargo at twice the speed of a helicopter. As the aircraft moved into production, it was clear that it was overweight and over budget.
Solution
Onboard Systems proposed a cargo hook system specifically for the V-22 that used new hook technologies to address both of these issues. The design advantages:
Lighter weight — Our cargo hook design saved 9 pounds per hook through efficient design and material selection. Total aircraft weight savings: 18 pounds
Fewer parts — Part reduction and simplification provided estimated cost savings of 20%.
Increased safety — The new hook can release 2.5 times the rated load in emergencies.
Responsive customer support — Full product documentation is available online, spare parts are readily available, and our excellent factory technical support is just a phone call away.