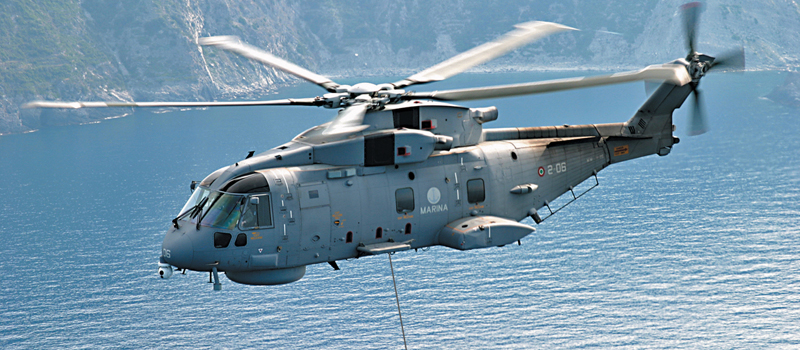 Leonardo Helicopters AW101 Heavy Lift Cargo Hook
Challenge
Leonardo Helicopters's EH101 medium-lift helicopter has become a popular choice for both military and civilian operators around the world since its introduction in the late 1990's. Designed to carry loads up to 12,000 pounds, an off-the-shelf cargo hook already in use on the CH-47 Chinook was originally selected for the EH101. This seemed to be a low-risk solution at the time because the hook had already been qualified for military use and was expected to cost less than developing a custom hook.
But the legacy hook was originally designed to carry 16,000 pounds, so it was bigger and heavier than it needed to be, and the engineers were already looking for ways to reduce weight on the aircraft. The legacy hook was also proving to be expensive to maintain, and because its spare parts and components were made with forgings and castings, replacement parts often had a 9-12 month lead time.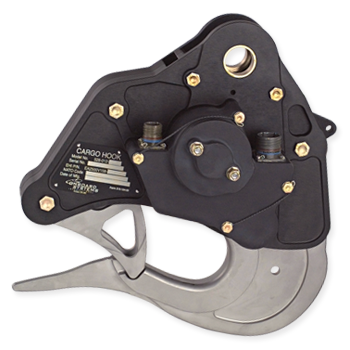 Solution
Onboard Systems designed a completely new heavy lift cargo hook just for the AW101 using Leonardo Helicopters's specifications and requirements. The Onboard hook weighs just 20 pounds, features an integrated load cell for easier operation, and costs less than the legacy hook.
Lighter weight — CAD design and lighter, stronger alloys reduced system weight by 46%. The new design will release loads up to 2.5 times the rated capacity, both electrically and manually, adding an additional level of safety.
Lower initial cost — The Onboard hook is made with machined parts in our ISO-9100 certified, US manufacturing facility. As cargo lift equipment specialists, we're able to produce our products more efficiently and less expensively than other manufacturers, and we pass these savings onto our customers.
Reduced maintenance — As part of the design process, Onboard took note of those parts of the legacy hook that had the highest failure rates during regular maintenance inspections and looked for ways to improve durability in our replacement design. Our new hook includes maintenance-reducing components such as corrosion resistant, machined bushings and bearings that are readily available from stock. Consequently, return to service requirements for the new hook are easier and faster to meet.
Onboard Systems is pleased to be the exclusive supplier of heavy lift cargo hooks for all variants of the AW101/EH101.