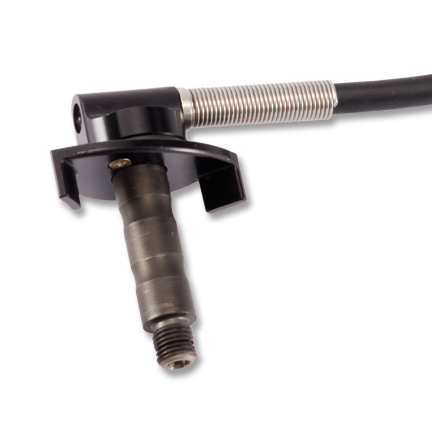 Specifications
Part Number

200-389-00

Unit Weight

2.4 lb. (1.1 kg)

Typical Overhaul

5 years/1,000 hours

Model

E-45
Bell 206 A&B
Pin Load Cell Upgrade Kit
Product Number: 200-389-00
Call to confirm availability
Upgrade your existing Onboard Systems E-45 link-style load cell to our pin load cell technology. This upgrade kit provides a certified pin load cell that you can install using your current cockpit indicator and internal wire harness to save money. Just swap out the link for the pin load cell and enjoy all the benefits of our pin load technology.
NOTE: Compatible with Onboard Systems cargo hook P/N's 528-029-00 and 528-023-01
View Manuals, Certifications, and Hardware Notes
Benefits
Sleek, Low-Profile System Add-on:

Our pin load cell weighing system mounts to one side of the hook by replacing the connecting bolt, rather than attaching as a separate link above the hook. Increases ground clearance by eliminating extra linkage, while still allowing the pilot to know the exact weight of the load.

Highly Accurate:

Digital technology in our weighing systems ensures consistently reliable measurements.

Safely Lift Heavier Average Loads:

Ramp up productivity by eliminating guessing games about the weight of your load. When the pilot knows the exact weight being carried, there's no need to err on the side of caution.

Improve Customer Relations:

Eliminates disputes over weight promised or weight transported. You can report accurate statistics to your customer right away.

Reduce Maintenance Costs:

Never make load weight miscalculations again. Your pilots will know the load weight every time. Greatly reduce repairs from airframe overstress and overload.

Scaleable Analog Output:

Built-in 0-5 volt output can be used to feed data to a variety of Helicopter Flight Data Monitoring (HFDM) devices (such as a Hobbs meter, Latitude, or Flightcell data recorder, etc.). Signal can be used to alert the pilot if a load is on the hook or provide load weight information to a data tracking or GPS system.