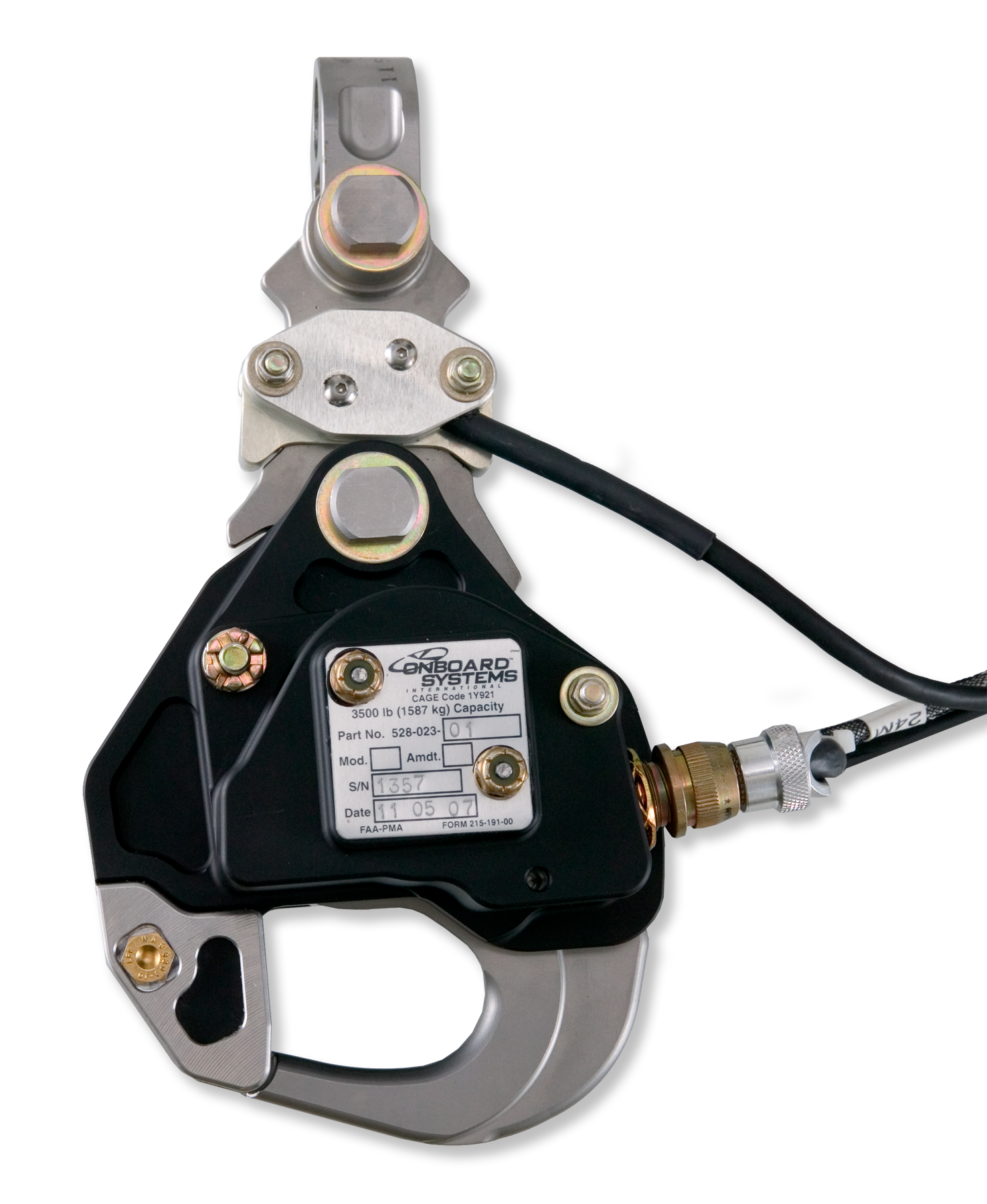 Specifications
Part Number

200-282-03

Design Load

1,660 lb. (750 kg)

Ultimate Load

6,225 lb. (2,823 kg)

Release Capacity

8,750 lb. (3,969 kg)

Unit Weight

10.5 lb. (4.76 kg)

Typical Overhaul

5 years/1,000 hours
Airbus Helicopters AS350 B2 & previous; Airbus Helicopters AS350 B3, B3e & H125
Cargo Hook Suspension System Sling with TALON LC Keeperless Cargo Hook
Product Number: 200-282-03
Call to confirm availability
Our Sling Kit offers new level of utility not available in the original OEM design and multiple improvements. The Onboard System Sling Kit is designed to mount to the single point hard point on the belly of the aircraft. We added long-life bushings at each wearing joint and an upgraded anodizing to protect against salt corrosion in marine environments. And with built-in travel limits, our system won't damage the cargo hook or control cables that could lead to an inadvertent release.
View Manuals, Certifications, and Hardware Notes
Send Me A Quote
Add to Cart
Benefits
Greater Value Than OEM System:

System incorporates numerous features and benefits beyond what the OEM system offers at a reduced price.

Airframe & Hook Protection:

Built-in travel limits keep the hook from striking the airframe and relieve strain on the hook control cables.

Low Maintenance:

The cargo hook and attach linkage are easily maintained with bushings at all wearing joints.

Two Hook Options:

Available with the TALON LC Keeperless or the TALON LC Hydraulic Cargo Hook.

Complete Kit:

Includes the cargo hook, attach point, manual and electrical release cable, plus optional Onboard Weighing System.

Best Availability, Pricing & Support:

Compare our prices & features against other cargo hook manufacturers and you'll see that Onboard Systems provides the best overall value. We stand behind every order with attentive customer support, backed by field- and hangar-experienced A&P mechanics.

Airbus Helicopters-Approved:

Approved for installation on the Airbus Helicopters AS350 models B, BA, B1, B2, B3 and D.