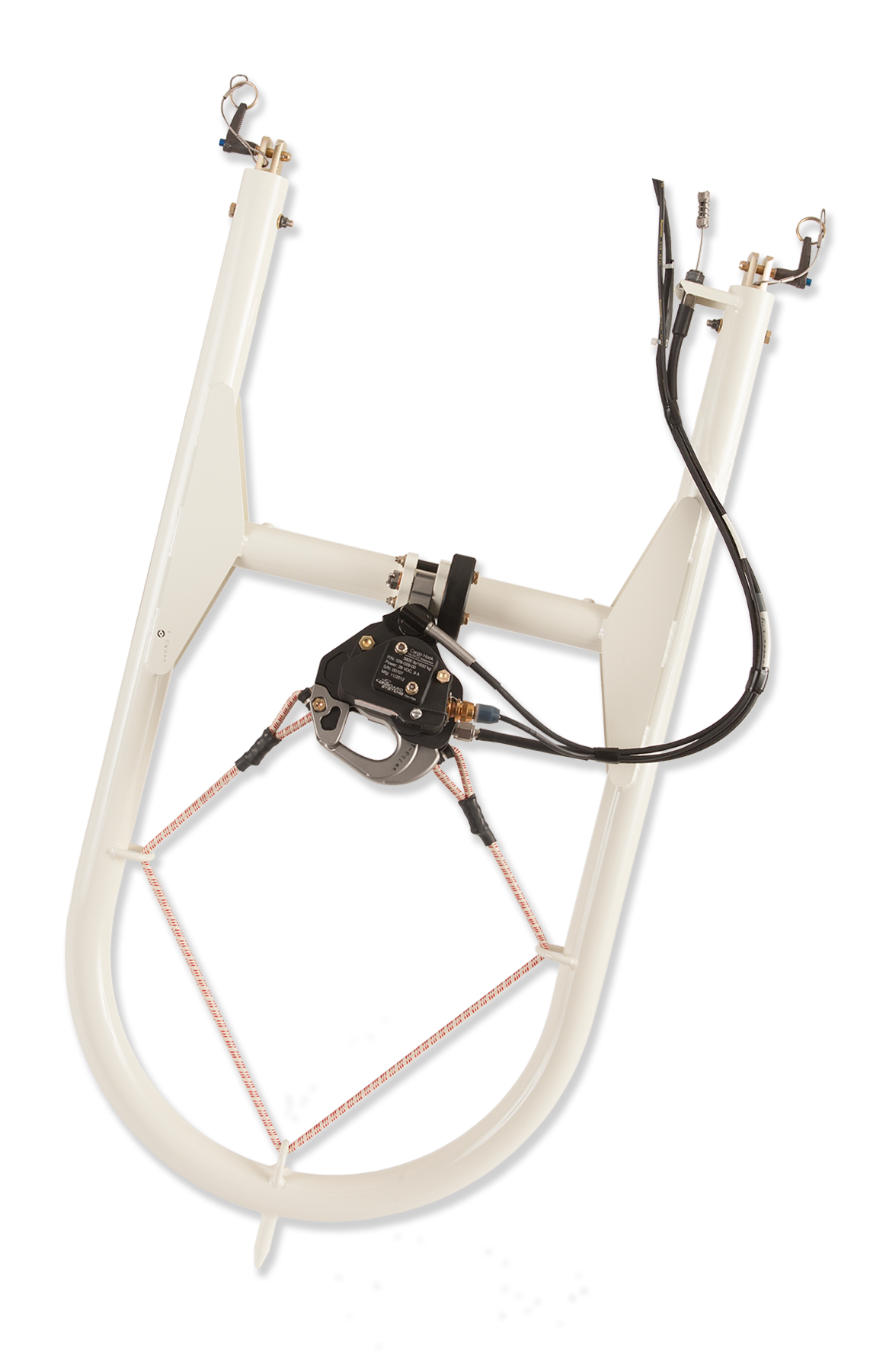 Specifications
Part Number

200-269-03

Design Load

1,500 lb. (680 kg)

Unit Weight

18.6 lb. (8.4 kg)

Typical Overhaul

5 years/1,000 hours
Bell 206 A&B
Cargo Hook Kit with TALON LC Keeperless Hook & Onboard Weighing System
Product Number: 200-269-03
Call to confirm availability
We've optimized this light frame cargo hook kit to give you the most utility for the lowest overall cost. Safe, strong and easy to maintain, our cargo hook frame kit is a significant improvement over the original Bell equipment. Our system weighs less, offers built-in travel limits and incorporates a superior cargo hook as compared to the original OEM design.
View Manuals, Certifications, and Hardware Notes
Send Me A Quote
Add to Cart
Benefits
Lower Weight:

Onboard's cargo hook kit weighs less than the original OEM design.

Airframe & Hook Protection:

Built-in travel limits keep the hook from striking the airframe and relieve strain on the hook control cables.

Innovative Gusset Design:

Optimizes weight distribution throughout the airframe while reducing overall system weight.

Sleek, Low-Profile System Add-on:

Our pin load cell weighing system mounts to one side of the hook by replacing the connecting bolt, rather than attaching as a separate link above the hook. Increases ground clearance by eliminating extra linkage, while still allowing the pilot to know the exact weight of the load.

The Onboard Advantage:

Our cargo hook kits can be installed on new or existing aircraft using standard hand tools. Time between overhauls is five years or 1,000 operating hours. And because Onboard Systems maintains a large inventory of cargo hook kits and spare parts, we can usually ship your order out quickly.