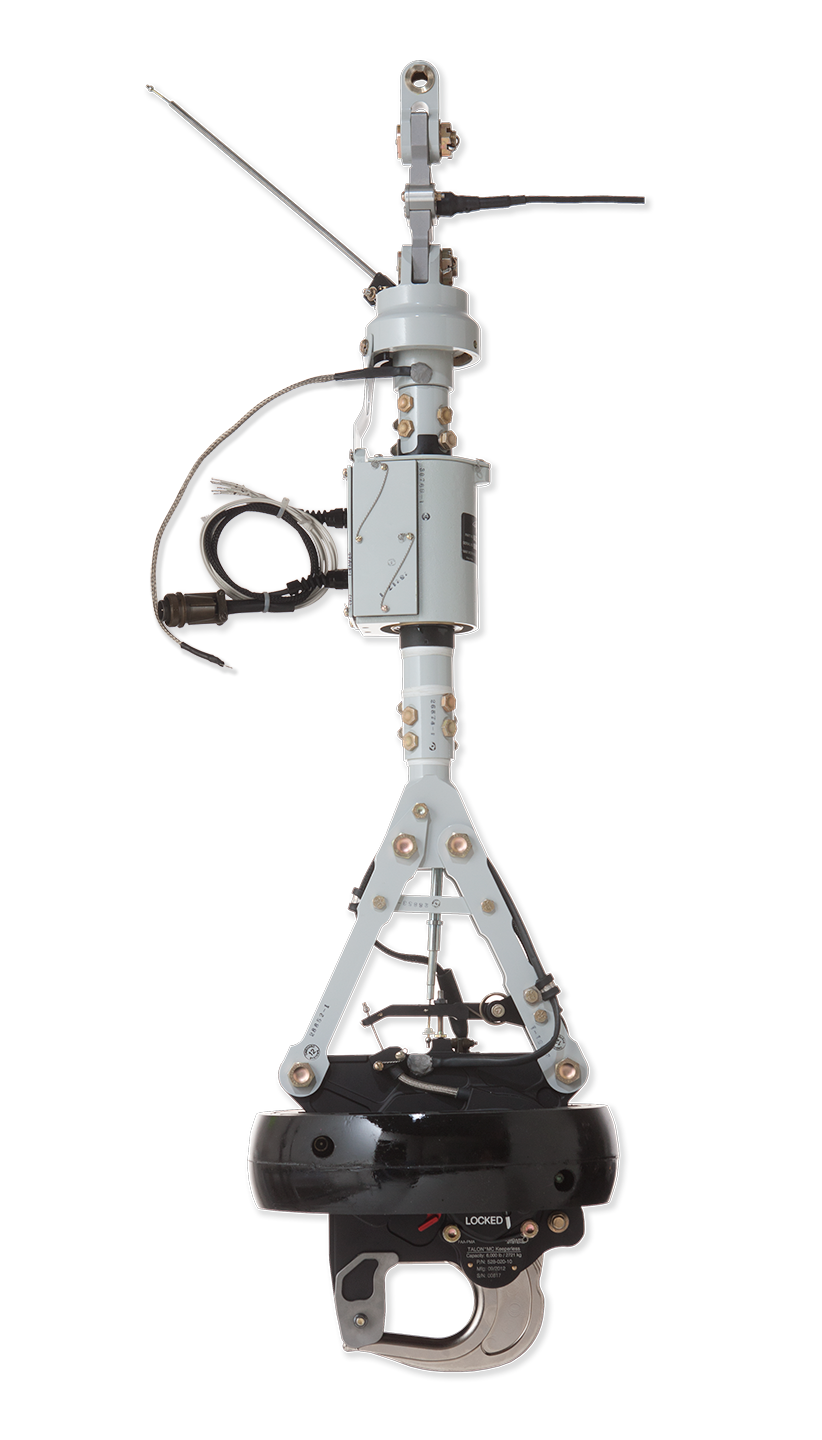 Specifications
Part Number

200-089-11

Design Load

6,000 lb. (2,722 kg)

Typical Overhaul

5 years/1,000 hours

Ultimate Load

22,500 lb. (10,205 kg)

Unit Weight

29 lb. (13.2 kg)
Bell 204, 205, 212 & 412
Cargo Hook Suspension System with TALON MC Keeperless Hook & Load Cell
Product Number: 200-089-11
Call to confirm availability
Bell Helicopter now installs the Onboard Systems Complete Cargo Hook Suspension system as standard factory equipment on its new 212 & 412 helicopters. The reason is quality. Our robust suspension system includes many technological improvements that have reduced maintenance costs, while improving utility and safety.


Our suspension system includes the TALON MC Keeperless Cargo Hook that has significantly more safety features than other hooks available. The system is also available with an optional integrated Onboard Weighing System that allows pilots to make informed aircraft loading decisions.
View Manuals, Certifications, and Hardware Notes
Send Me A Quote
Add to Cart
Benefits
Bell Standard Factory Equipment:

On all new Bell 412 helicopters.

30% Lighter than Original Bell System:

Optizmized design allows the system to haul maximum weight while adding minimum load to the airframe.

Power for Rotating Equipment:

The 8-channel slip-ring supplies power to your suspended equipment.
TALON® MC Keeperless Hook:Our keeperless hook handles a wide variety of load ring sizes and styles while eliminating the possibility of losing a load that inadvertently gets past the keeper.

Improved Yoke Design:

We've eliminated cracking problems by distributing load stress across multiple parts.

Reduced Airframe Stress:

Fully rotating suspension system reduces airframe stress.

High-Impact Bumper Ring:

Crack-resistant, 2-piece polymer ring protects both hook and airframe from the stresses of swinging loads.

Replaces Bell P/N 204-072-915-103:

Interfaces easily with standard Bell provisions kits.

Optional Onboard Weighing System:

Allows pilots to instantly know the cargo weight on the hook. Reduces the risk of overload airframe stress and helps the pilot make more informed aircraft loading decisions.

Best Availability, Pricing & Support:

Compare our prices & features against other cargo hook manufacturers and you'll see that Onboard Systems provides the best overall value. We stand behind every order with attentive customer support, backed by field- and hangar-experienced A&P mechanics.