Onboard Systems Robinson R44 Raven II Cargo Hook Kit Certified by JCAB for use in Japan
Wednesday, July 12, 2017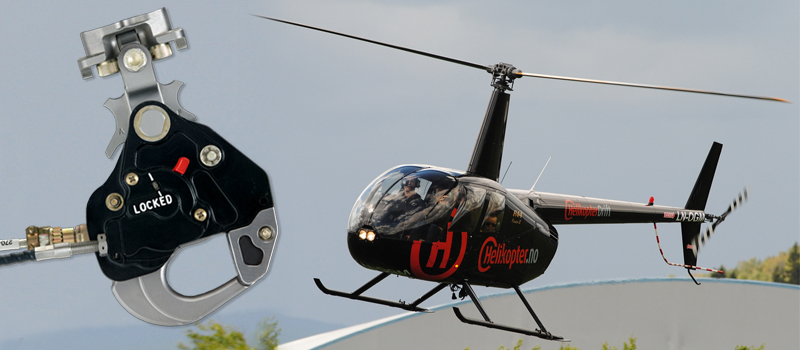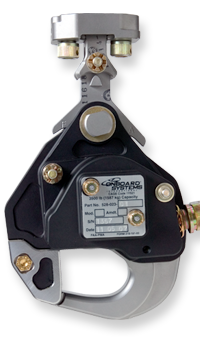 Onboard Systems International, Inc. today announced that its cargo hook kit for the Robinson R44 Raven II aircraft has been certified for use in Japan by the Japan Civil Aviation Bureau (JCAB). This featherweight cargo hook kit is built around Onboard's TALON® LC Keeperless Cargo Hook and provides excellent ground clearance, with built-in travel limits to protect the airframe and cargo hook release cables from accidental damage.
"Onboard's cargo hook kits enable operators to equip their Robinson R44 Raven II aircraft for external load operations," said Karsten Lemmon, Vice President of Sales and Marketing for Onboard Systems." We are excited that our customers in Japan will now have the ability to install this equipment and expand the types of missions they can undertake with this aircraft."
The newly certified cargo hook kit for the R44 Raven II (P/N 200-327-00) features Onboard's signature TALON LC Keeperless Cargo Hook, which handles a wide variety of load ring sizes and styles while eliminating the possibility of losing a load that inadvertently gets past the keeper. The kit weighs in at just over five pounds (5.3 lb. / 2.27 kg) and is certified for lifting up to 800 pounds (363 kg). Once installed, the kit extends only seven inches from the aircraft fuselage, ensuring ample ground clearance when landing at remote sites.
# # #