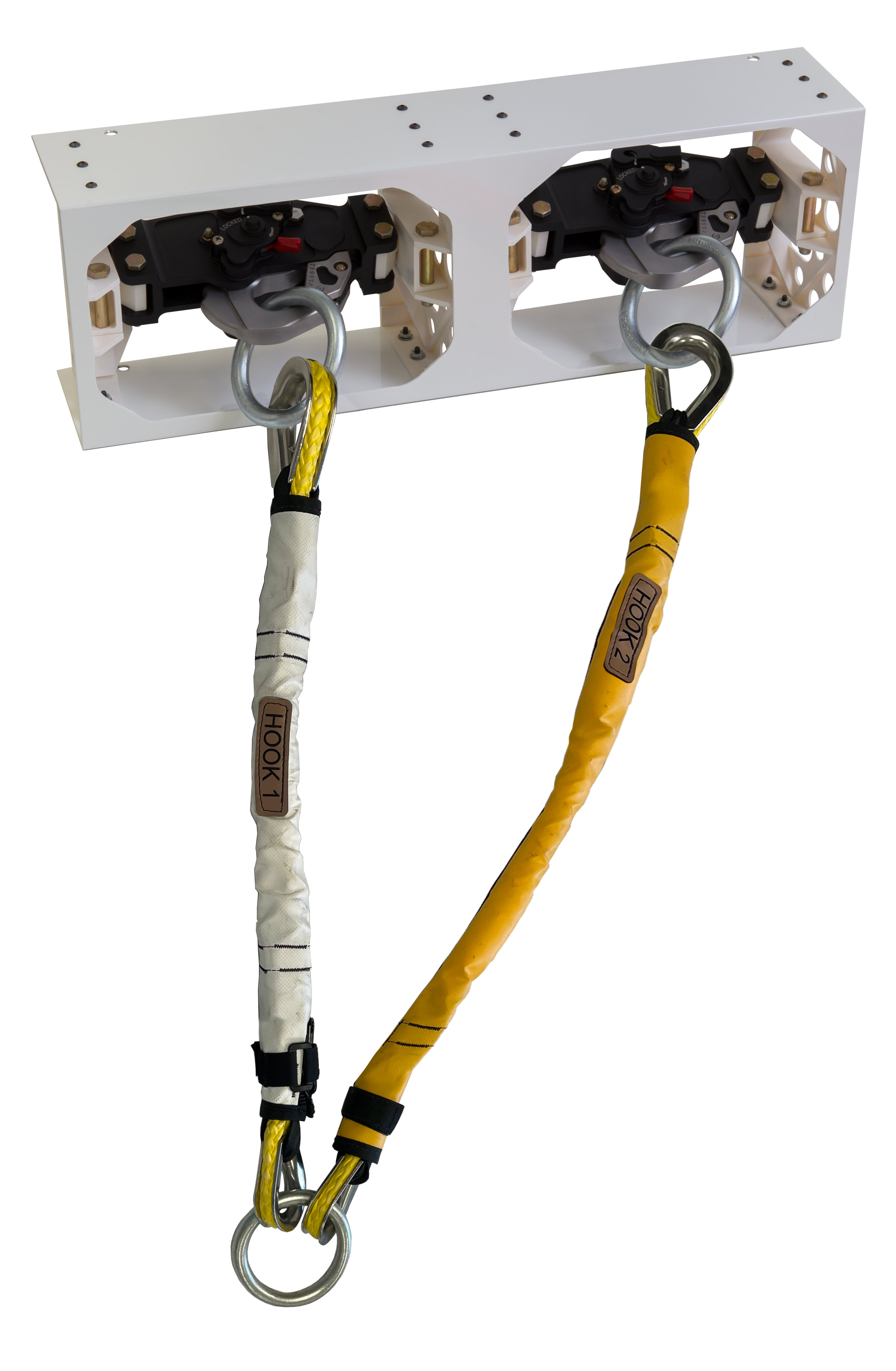 Specifications
Part Number

490-022-00

Primary Hook Load (NHEC)

2,205 lb. (1,000 kg)

Secondary Hook Load (HEC)

1,323 lb. (600 kg)

Service Life

4 years after first use
HEC Y-Ropes
Y-Rope for Airbus EC135 Dual Cargo Hook Kit
Product Number: 490-022-00
Typically ships within two (2) business days
The Y-rope is required when conducting human external cargo (HEC) missions using our Airbus EC135 Replacement Dual Cargo Hook Kit. It provides a controlled interface between the two cargo hooks and the longline. For the components below the Y-rope (carabiner to lanyard), Onboard offers an optional HEC longline package. Alternative configurations or components may also be approved for use through your local Aviation Authority.
NOTE: For use with Airbus EC135 Replacement Dual Cargo Hook Kit P/N 200-467-00
View Manuals, Certifications, and Hardware Notes
Send Me A Quote
Add to Cart
Benefits
Stong & Lightweight Material:

Y-Rope is fabricated with super-strong, ultra-high molecular weight polyethylene (UHMwPE) fiber, which offers maximum strength with minimum weight.10:1 Design Factor for all Human External Cargo (HEC) Lines.

Color-Coordinated for Accurate Installation:

Y-rope lines are color-coded and imprinted with block-lettered identifying text to ensure correct installation every time.

NHEC Load Option:

With the Y-rope attached to both cargo hooks, the dual cargo hook system load limit is 1,323 lb. (600 kg). When an NHEC load is attached to only the primary cargo hook (i.e., without the Y-Rope), the normal aircraft load limit applies.