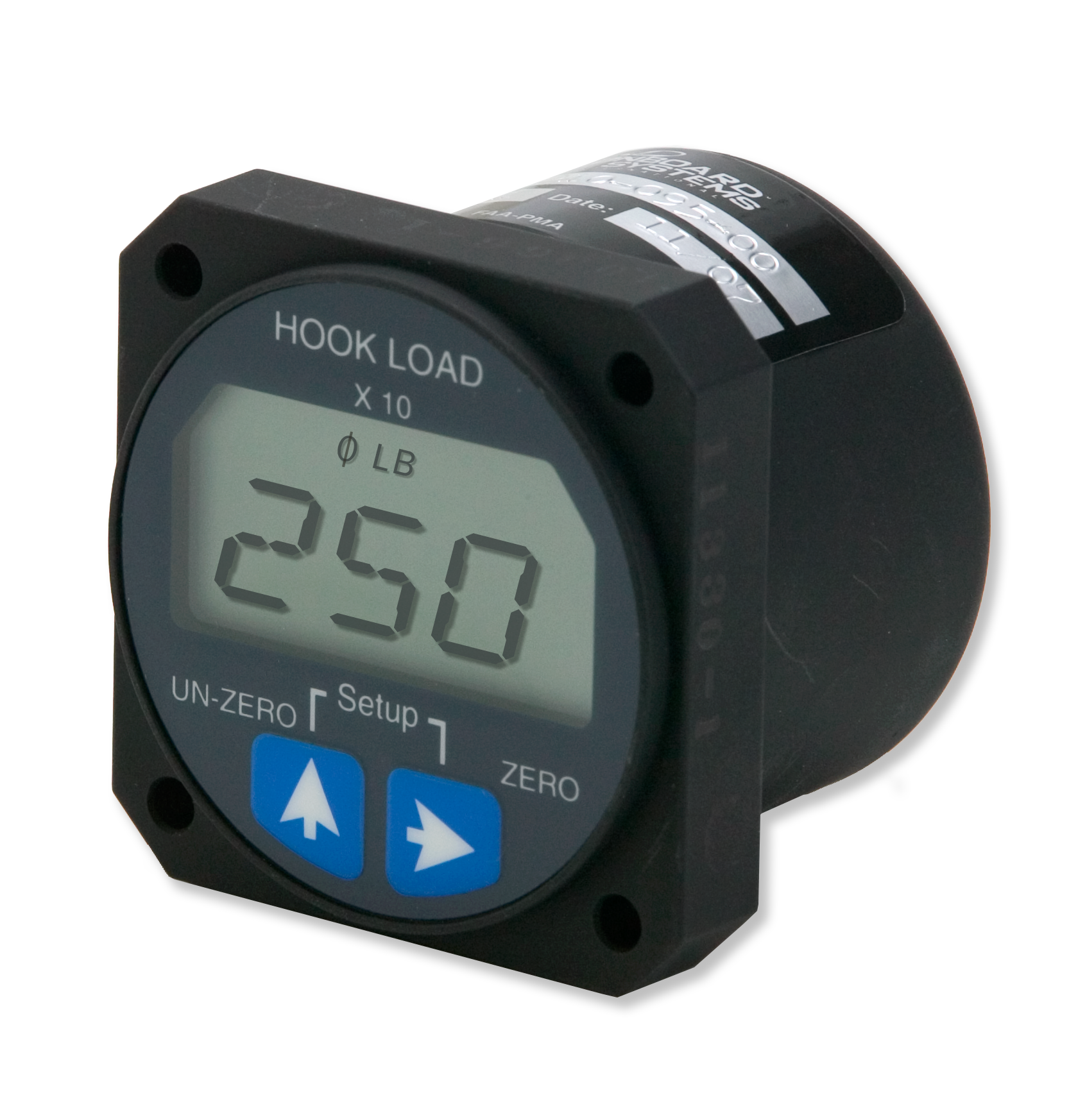 Specifications
Part Number

210-095-05

Electrical Requirements

21-31 VDC

Unit Weight

.47 lb. (.21 kg)
C-39 Indicator w/ 5 VDC NVG Backlight
Product Number: 210-095-05
Call to confirm availability
Increase productivity, safety and accurate service reporting with digitally-accurate weighing systems from Onboard Systems. The C-39 Cockpit Indicator is a key component of the Onboard Weighing System that displays the weight of the cargo hook load. The C-39 uses advanced micro-controller technology to measure and display the hook load. Thousands of units are in daily operation in all types of helicopters.
View Manuals, Certifications, and Hardware Notes
Send Me A Quote
Add to Cart
Benefits
Backlighting Options:

Available with both 5 VDC and 24 VDC back lighting. Ten levels of display damping.

Digital Readouts in the Cockpit:

Provides a clear, backlit, easy-to-read digital weight readout in pounds or kilograms. Easy to operate without increasing pilot workload.

Easy System Calibration:

Calibrate your Onboard Weighing System by simply lifting a known weight.

Environmentally Sealed:

For moisture resistance and long life.

Mounts Almost Anywhere in the Cockpit:

Mounts in standard 2 1/4" instrument hole or other location convenient to the pilot.