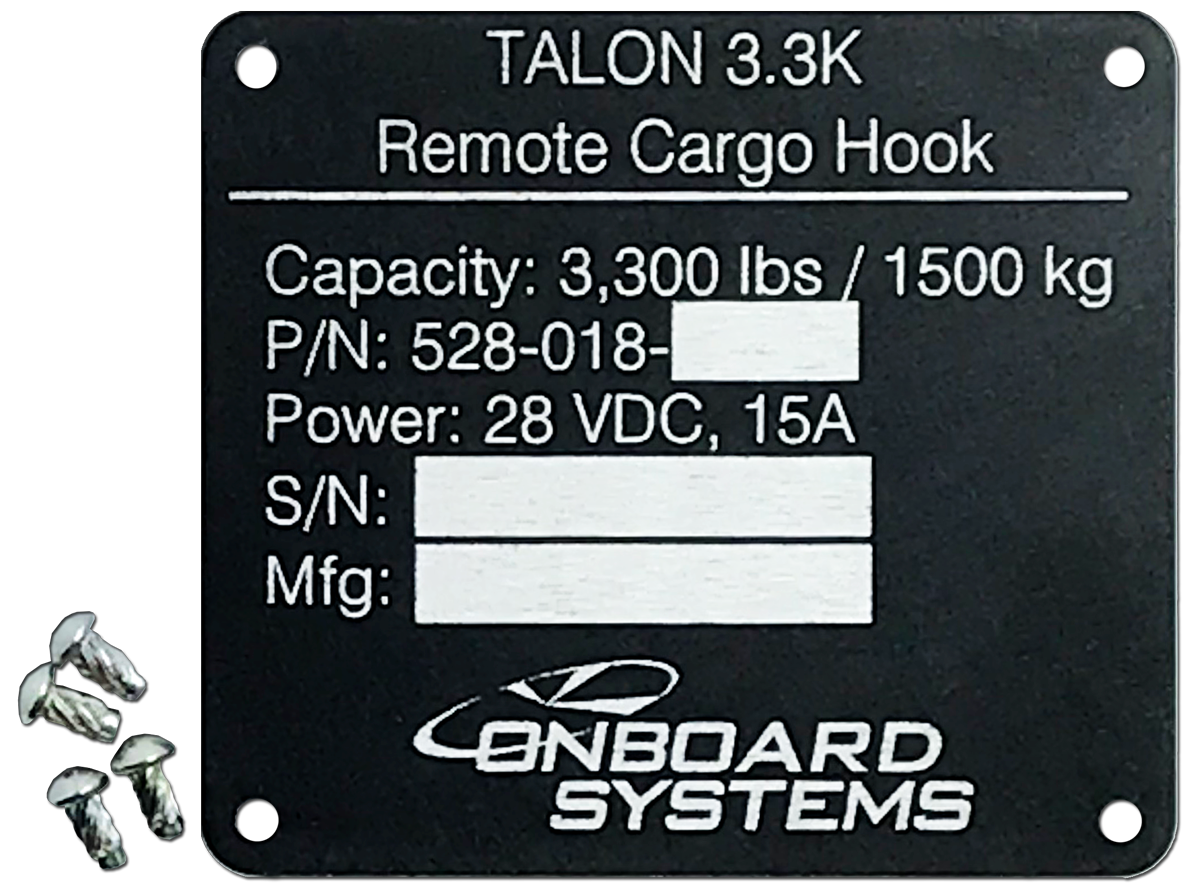 Specifications
Part Number

200-444-00

Design Load

3,300 lb. (1,500 kg)
Remote Hooks
Serial Plate Conversion Kit for TALON 3K Remote Cargo Hooks
Product Number: 200-444-00
Onboard Systems has increased the rated load of the TALON 3K Remote Cargo Hook series from 3,000 lb. (1,361 kg) to 3,300 lb. (1,500 kg) through a requalification effort. This kit will enable you to take advantage of the higher load rating by applying a new serial plate to your existing hook.
NOTE: For P/Ns 528-018-02, 528-018-03, 528-018-05, 528-018-06
View Manuals, Certifications, and Hardware Notes
Send Me A Quote
Add to Cart
Benefits
Easy Installation:

Installation is quick and easy with readily available tools. Assembly instructions can be found in the documentation for this hook, which can be downloaded from our website.