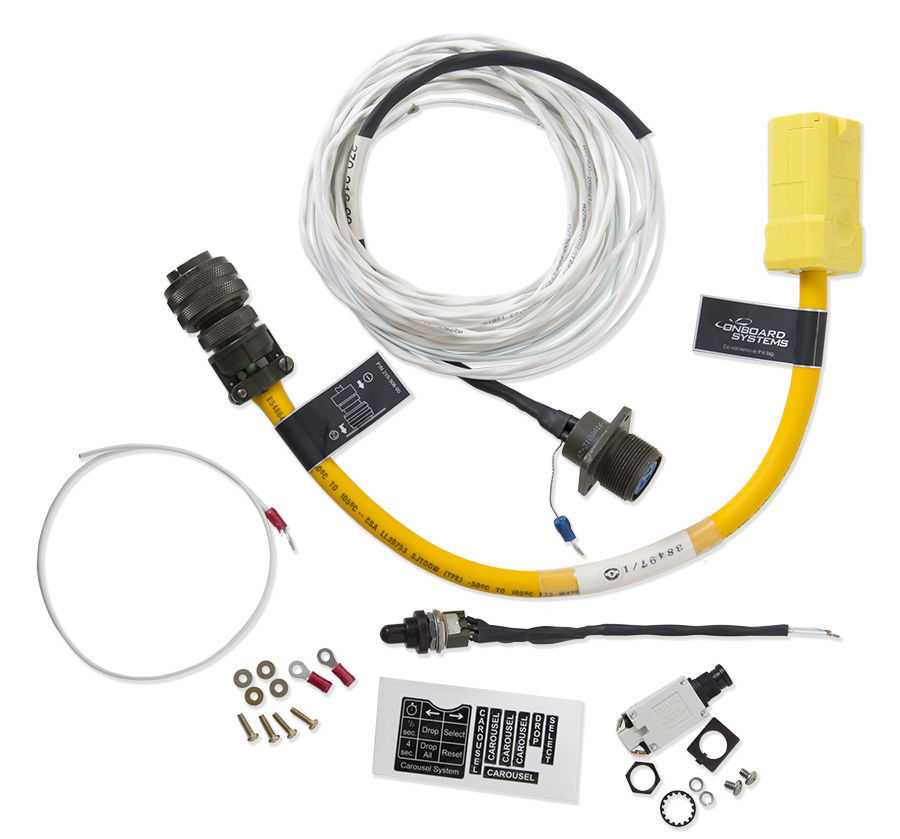 Specifications
Part Number

200-423-00

Unit Weight

5 lb. (2.26 kg)
Carousels
Fixed Provisions Kit
Product Number: 200-423-00
Call to confirm availability
To operate your SPIDER® Smart Carousel System, several supporting provisions will need to be installed on the aircraft. This kits includes many of the aircraft-side components which may be needed to retrofit your particular aircraft to work with the carousel. More components may be needed depending on the specific method of installation; please refer to the owner's manual for more information.
NOTE: For use with SPIDER Smart Carousels (4, 6, or 8 hook configurations)
View Manuals, Certifications, and Hardware Notes
Send Me A Quote
Add to Cart
Benefits
Fixed Provisions Kit:

All of the parts you need to install our cargo hook kits inside the aircraft, such as the release system components, electrical harness, release handle support assembly, clamps, nuts, bolts, washers, etc.

Fast Shipping:

We maintain a large inventory of cargo hook products and spare parts, so we can usually ship your order out quickly.