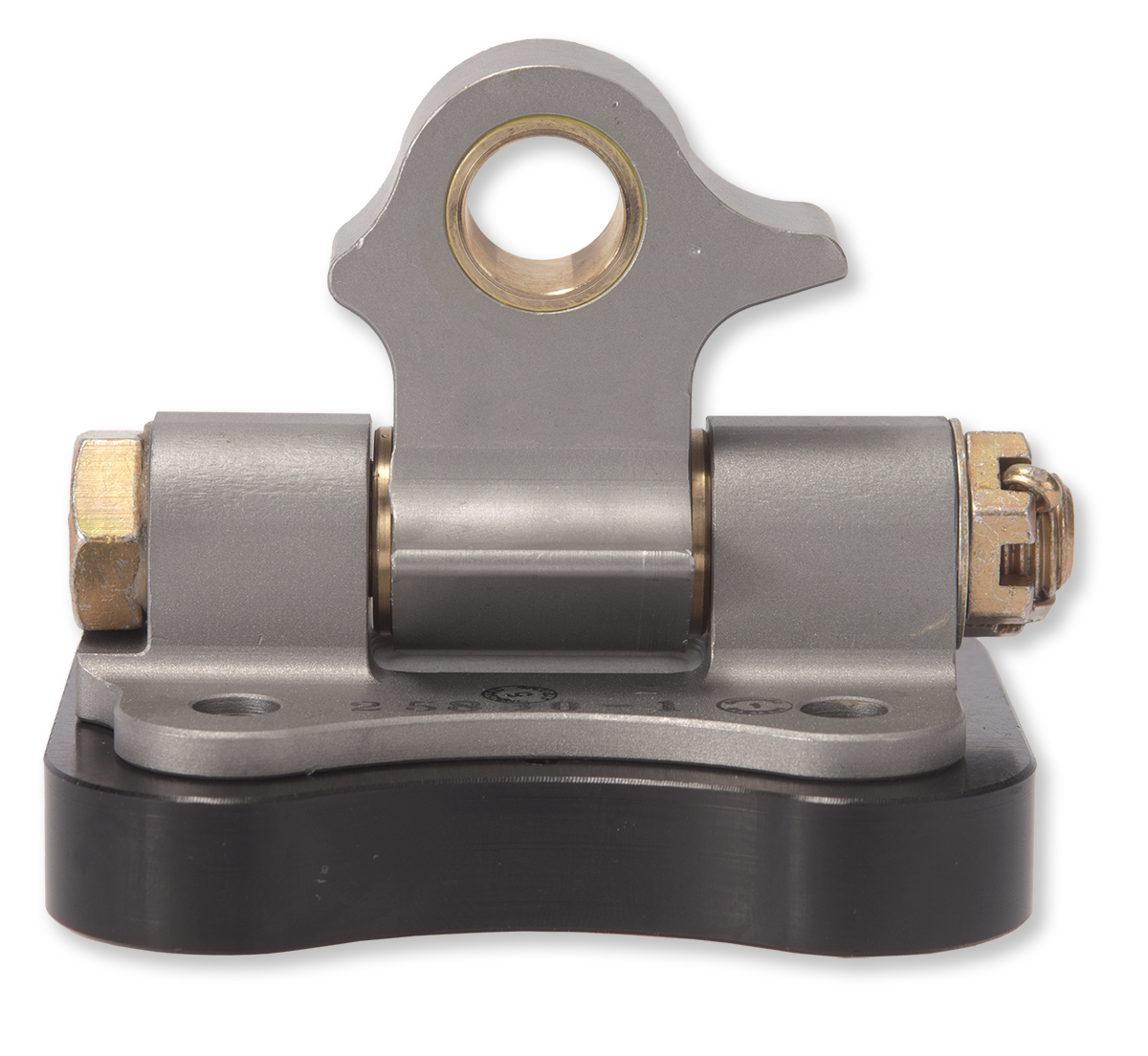 Specifications
Part Number

200-231-02

Design Load

2,500 lb. (1,134 kg)

Ultimate Strength

9,375 lb. (4,252 kg)

Unit Weight

1.23 lb. (.56 kg)
MD500 Series
Cargo Hook Attach Point
Product Number: 200-231-02
Call to confirm availability
If you are looking to add external load work capabilities to your MD aircraft, Onboard's Cargo Hook Attach Point kit offers a compact, simple, yet effective design. It augments the MD aircraft with the structural capability needed to add a cargo hook and Onboard Weighing System. The cargo hook mount is a robust design with built-in bump stops to prevent the hook from damaging the fuselage.
View Manuals, Certifications, and Hardware Notes
Send Me A Quote
Add to Cart
Benefits
Easy Maintenance:

Bushings at all wear joints are easily overhauled or replaced in the field and provide extended product life.

Airframe & Hook Protection:

Built-in travel limits keep the hook from striking the airframe and relieve strain on the hook control cables.

Integrated Spacer Block:

Positions the hook away from the aircraft belly to relieve strain and extend control cable life.

Installs Easily:

Mounts directly on the aircraft fuselage with four mounting bolts.