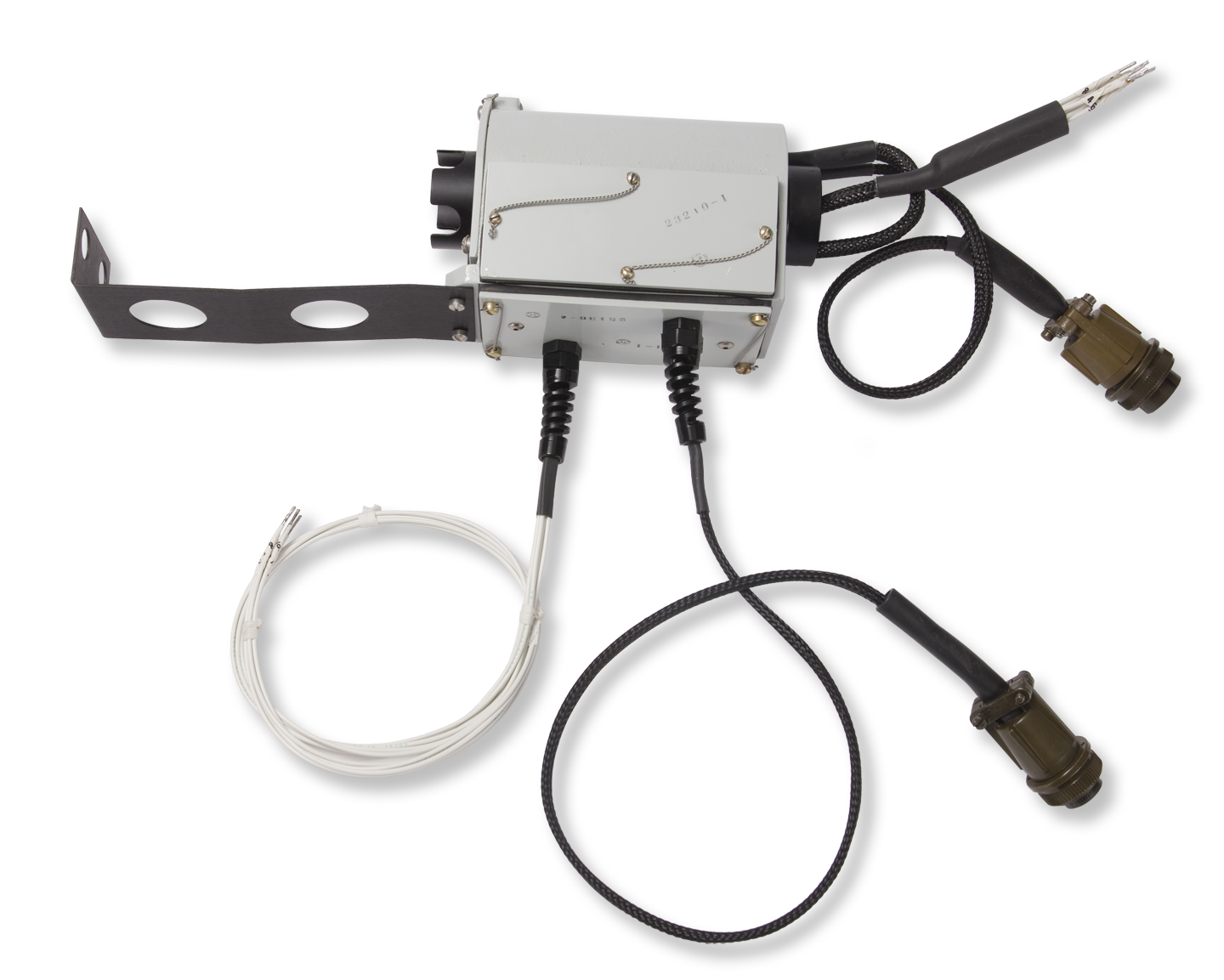 Specifications
Part Number

200-095-00

Unit Weight

2.9 lb. (1.3 kg)

Typical Overhaul

6 years/1,500 hours
Bell 204, 205, 212 & 412
Multi-Channel Slip-Ring Kit
Product Number: 200-095-00
Call to confirm availability
Tangled wires and complicated operations with suspended auxiliary equipment are things of the past when you install the Onboard Systems Multi-Channel Slip-Ring Kit. Our Slip-Ring Kit supplies electrical power and control signals to accessory equipment suspended from the rotating cargo hook. Equipment suspended from rotating hooks receive full, direct power, while the hook itself is allowed to rotate freely, unhindered by snagged power cables coming from other parts of the aircraft.
NOTE: For installation on Bell Helicopter two-channel rotating cargo hook system
View Manuals, Certifications, and Hardware Notes
Send Me A Quote
Add to Cart
Benefits
Bolt-on Installation:

Easily installs on the original two-channel rotating Bell cargo hook system. Uses standard tools for installation. Step-by-step instructions included.

Fast & Easy Equipment Changes:

Quick-disconnect connectors allow accessory equipment to be wired and rewired quickly.

Reduces Corrosion-Related Maintenance:

Bypasses OEM-supplied slip-rings and associated maintenance.

Power for Rotating Equipment:

The 8-channel slip-ring supplies power to your suspended equipment.