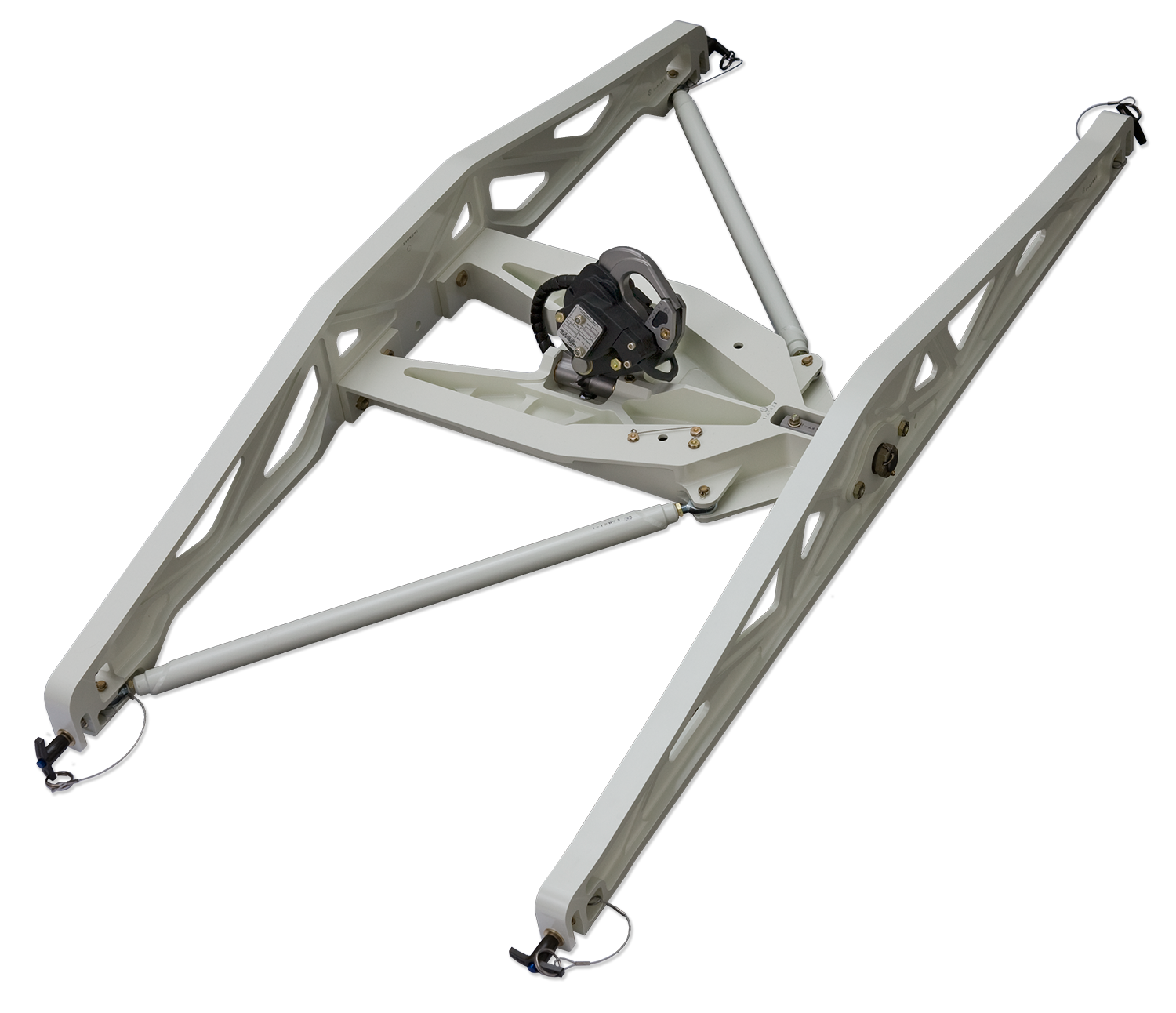 Specifications
Design Load

3,000 lb. (1,360 kg)

Unit Weight

34.5 lb. (15.6 kg)

Typical Overhaul

5 years/1,000 hours
Bell 429
Cargo Hook Kit with TALON LC Hydraulic Hook
If you opt for a cargo hook system on your Bell 429 aircraft, you'll be glad to know it's from Onboard Systems. Bell Helicopters worked directly with Onboard to develop a state-of-the-art cargo hook system for their 429 aircraft, and it shows!


The cargo hook kit can be installed with or without an Onboard Weighing System (NVG cockpit display is also available), these kits have been optimized to lift maximum loads with minimal maintenance. Now available exclusively for Bell factory installation; cargo hook parts, spares, overhauls and repairs can be ordered directly from Onboard Systems.
NOTE: Available exclusively through Bell Helicopters
View Manuals, Certifications, and Hardware Notes
Benefits
Low-Profile Design:

Clean, streamlined shape compliments the aesthetic lines of the aircraft and provides an optimized aerodynamic profile.

Improved Ground Clearance:

Offers additional clearance from the lowest hanging point of the cargo hook, which is important for operations in remote field locations where prepared landing pads are few and far between.

Easy to Remove:

The cargo hook system attaches to the airframe using four pins, making it quick and easy to remove and reinstall, based on your mission requirements.

Airframe & Hook Protection:

Built-in travel limits keep the hook from striking the airframe and relieve strain on the hook control cables.

Gimbaled Frame:

The cargo hook support crossbeam is gimbaled on both sides to help accomodate any twisting stresses within the frame as the airframe flexes under load.

Automatic Jettison system:

In an emergency situation, the cargo hook will immediately open, releasing the load to help maintain aircraft balance.

Onboard Weighing System Option:

Know the exact weight of your load! Our pin load cell replaces the attach bolt, eliminating extra linkage.
TALON® LC Hydraulic Hook:Our hydraulic hook greatly increases load security by using a hydraulically activated release mechanism instead of a traditional manual release cable.