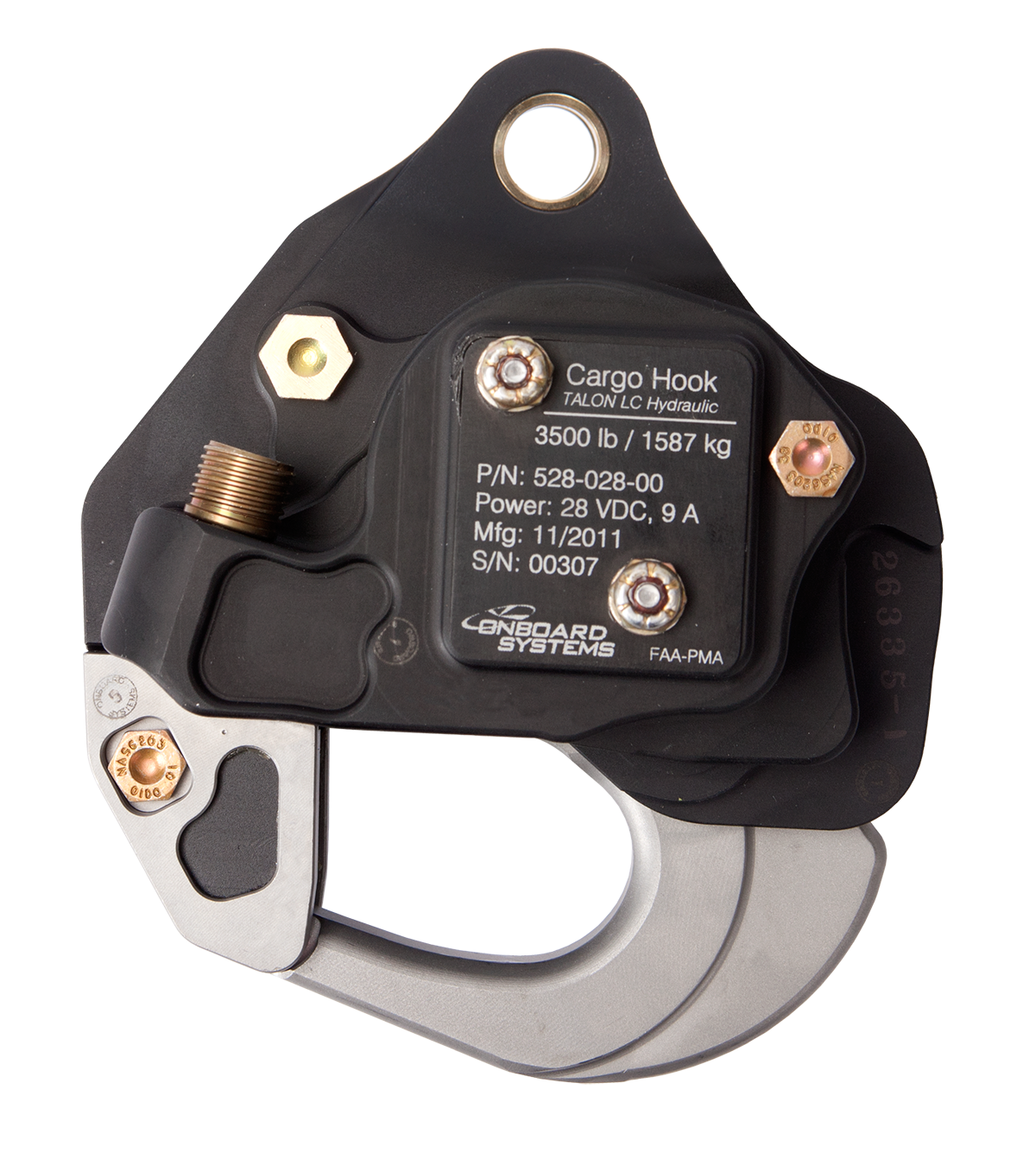 Specifications
Unit Weight

3 lb. (1.36 kg)
Upgrade Services
TALON LC Hydraulic Cargo Hook Surefire Upgrade Service
Call to confirm availability
Onboard's Surefire® Release Technology is a useful safety option for external load operators. An integrated electronic circuit is added inside the cargo hook, which provides about a half-second delay from when the electrical release button is pressed until the hook opens to help guard against accidental load loss. You can send your existing TALON MC Cargo Hook to us and we'll upgrade the solenoid with Surefire functionality.
NOTE: Service for P/N series 528-028-XX
View Manuals, Certifications, and Hardware Notes
Send Me A Quote
Add to Cart
Benefits
Helps Prevent Inadvertent Releases:

The half-second delay ensures that a purposeful engagement of the release button has been triggered, helping to prevent inadvertent external load loss caused by accidental contact with the button or a momentary button mix up.

Instant Release Authority Retained:

Pilots can still use the manual release in an emergency if the hook must be opened immediately.

Easy Identification:

To make it easier to distinguish between hooks with Surefire and those without Surefire, we use a gold-colored solenoid housing case on the Surefire-enabled hooks, instead of our regular black anodizing finish.

Proven System Reliability:

Solid-state circuit is environmentally sealed and contains multiple redundant components that have been rigorously qualified and tested per stringent FAA guidelines.

All Inclusive Price:

Price includes hook dissassembly, upgrade component parts, installation, reassembly, and functionality testing.