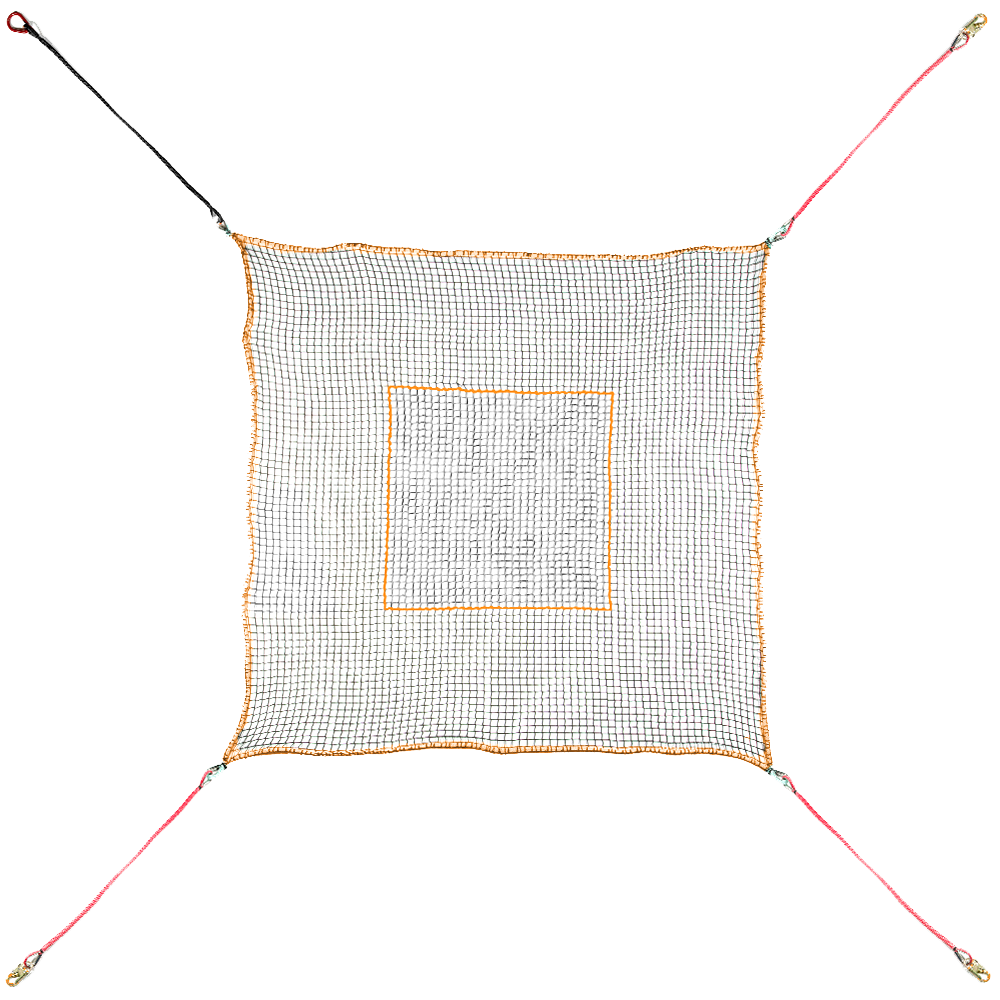 Specifications
Part Number

HCN1212-4A1

Shape

Square

Mesh Size

1.75 in. (45 mm)

Unit Weight

17 lb. (7.7 kg)

Working Load Limit (WLL)

1,500 lb. (680 kg)
12x12-FT
Helicopter Cargo Net (1,500 lb. WLL)
Product Number: HCN1212-4A1
Call to confirm availability
Barry Cordage Ltd. manufactures a wide range of industrial-grade, rope-related products and services. Their helicopter longlines, cargo nets, and rigging products are state-of-the-art, resulting from nearly three decades of ongoing R&D from the design team at Barry in collaboration with operators around the world.

These compact, lightweight, and cost-effective cargo nets are designed for the transport of non-abrasive loads.
View Manuals, Certifications, and Hardware Notes
Send Me A Quote
Add to Cart
Benefits
Knotless Nylon Cargo Net:

Cargo net is fabricated using knotless nylon netting and includes three lanyards with self-closing hooks and one master link lanyard.

Reinforced Center:

Cargo net center is reinforced and has a marker for durability and facilitated loading.

Compliances:

Supported by Airworthiness Analysis to FAA CFR Title 14, Parts 27 & 29.

Extended Shelf & Service Life:

Recent product design update and extensive airworthiness analysis now allows for a combined shelf/service life of up to 10 years for products manufactured after February 1, 2020. For products manufactured before February 1, 2020, please refer to shelf and service life information on the product ID tag.

Comes With:

Permanent ID tag, Certificate of Compliance (COC), transport/storage bag, and user instructions manual.