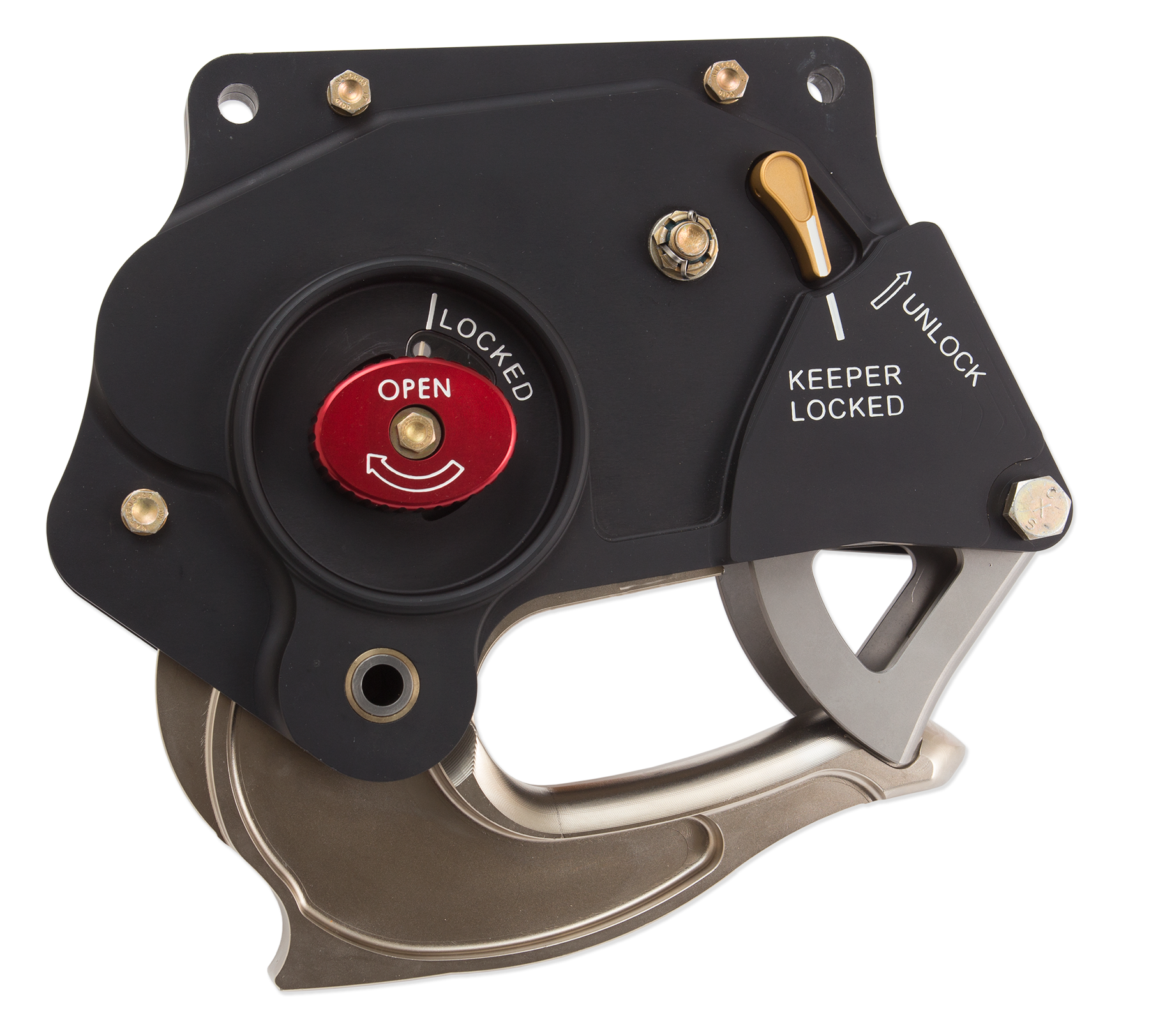 Specifications
Design Load

6,000 lb. (2,722 kg)

Unit Weight

22.3 lb. (10.1 kg)

Typical Overhaul

5 years/1,000 hours
Remote Hooks
Hayabusa 6K Remote Hook
Onboard's new Hayabusa® remote cargo hooks were developed with a consortium of Japanese operators to meet Japan Civil Aviation Bureau (JCAB) requirements. These remote hooks are designed to provide the safety and rigging flexibility of a keeperless remote cargo hook with the fast-loading capabilities of keepered hooks, giving you the ultimate in load safety and operational ease.

The 6k and 10K Hayabusa hook can safely carry and release up to eight 16-mm ropes or eight 14-mm steel cables as needed. The cargo hook load beam opens to almost 90° to allow loads to quickly slide off when the hook is opened. To ensure durability, the hook side plates have been reinforced to withstand the rigors of repeated loading with steel cables.

Limit switches have been mounted inside the hook's electrical compartment to advise the pilot about the state of the remote hook, load beam, and keeper positions with a signal-light indication of "hook locked" and "keeper locked." In addition, the ground crew can visually verify that the load beam and keeper are locked after loading via an indicator window on the side of the remote hook.
View Manuals, Certifications, and Hardware Notes
Benefits
Best of Both Worlds:

Provides the safety and rigging flexibility of a keeperless hook with the fast loading of a keepered hook.

Automatic Lock Feature:

Keeper automatically locks when a load of 75 lb. (35 kg) or more is applied to the hook.

Designed for Multi-Rigging:

Specifically designed to safely carry and release multiple cables, ropes, or rings on the load beam.

Easy Unloading:

Load beam opens to almost 90° to ensure reliable unloading.

Hook Lock Indicators:

Lock indicator gives ground crew an easy visual signal that the hook and the keeper are locked.