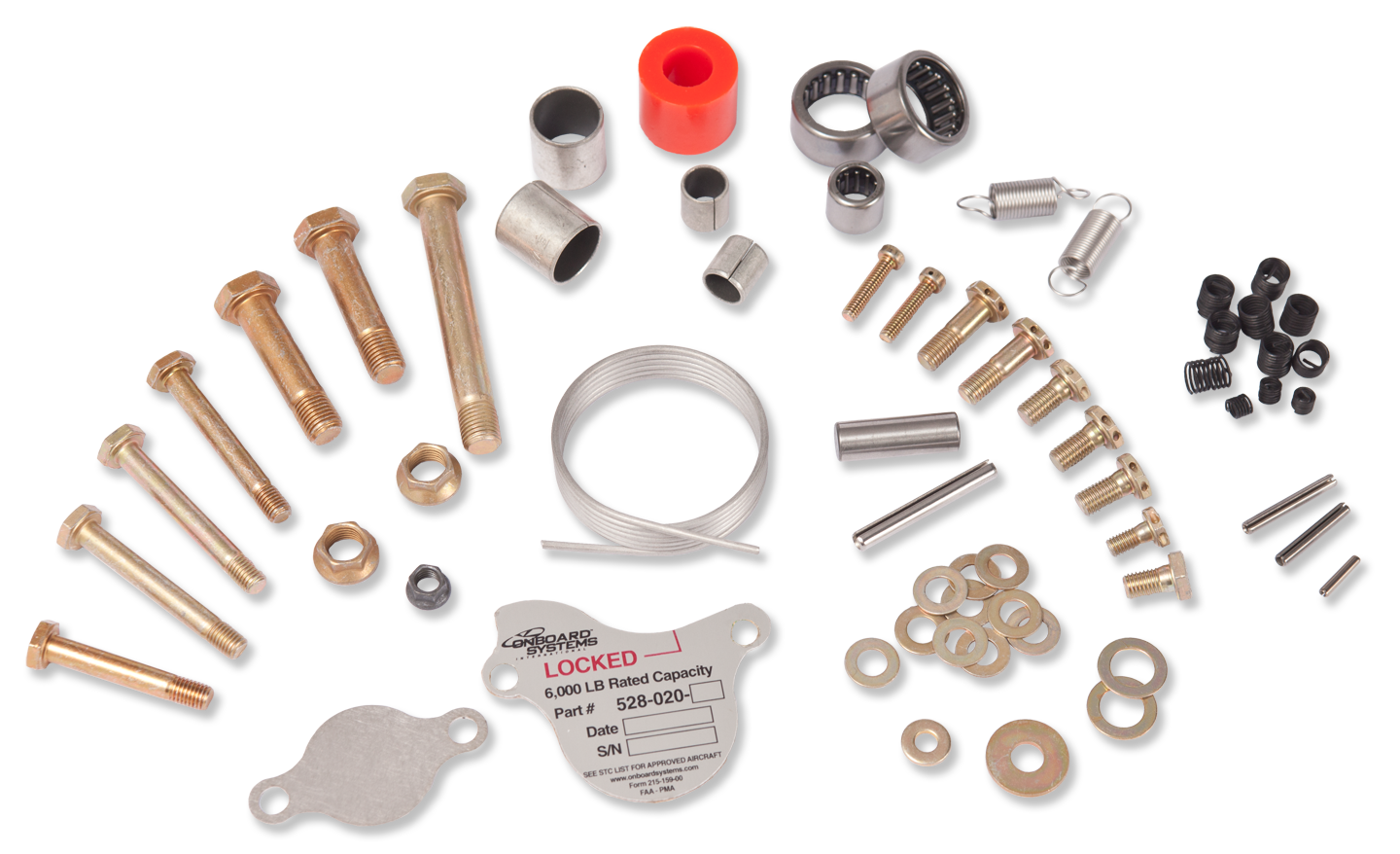 Specifications
Part Number

212-020-00
Overhaul Kits
Overhaul kit for the TALON LC Hydraulic Cargo Hook
Product Number: 212-020-00
Call to confirm availability
One of the many benefits of our cargo hook equipment is that our hooks are easy to overhaul. Simply disassemble and inspect all the parts of your hook according to the instructions in your service manual, and replace those parts that show wear as defined by the manual. Our TALON Cargo Hook Overhaul Kits will greatly reduce the hassle of overhauling your cargo hook while saving you time and money!
NOTE: 528-028-XX
View Manuals, Certifications, and Hardware Notes
Send Me A Quote
Add to Cart
Benefits
Fast & Convenient:

Helps ensure that you have everything you'll need to perform a standard cargo hook overhaul at your location before you get started.

Used by the Factory:

Each kit contains all of the parts and components used by our own factory technicians when they perform a standard factory overhaul on hooks that are sent in for service.

Easy to Order:

Lets you place an order for a single part number, rather than having to identify each part individually and then place an order for a miscellaneous list of washers, bushings, bearings, cotter pins and other small parts.

Greater Value:

In addition to the speed and convenience these kits offer, we've priced them at a significant discount compared to ordering each of the included components individually.