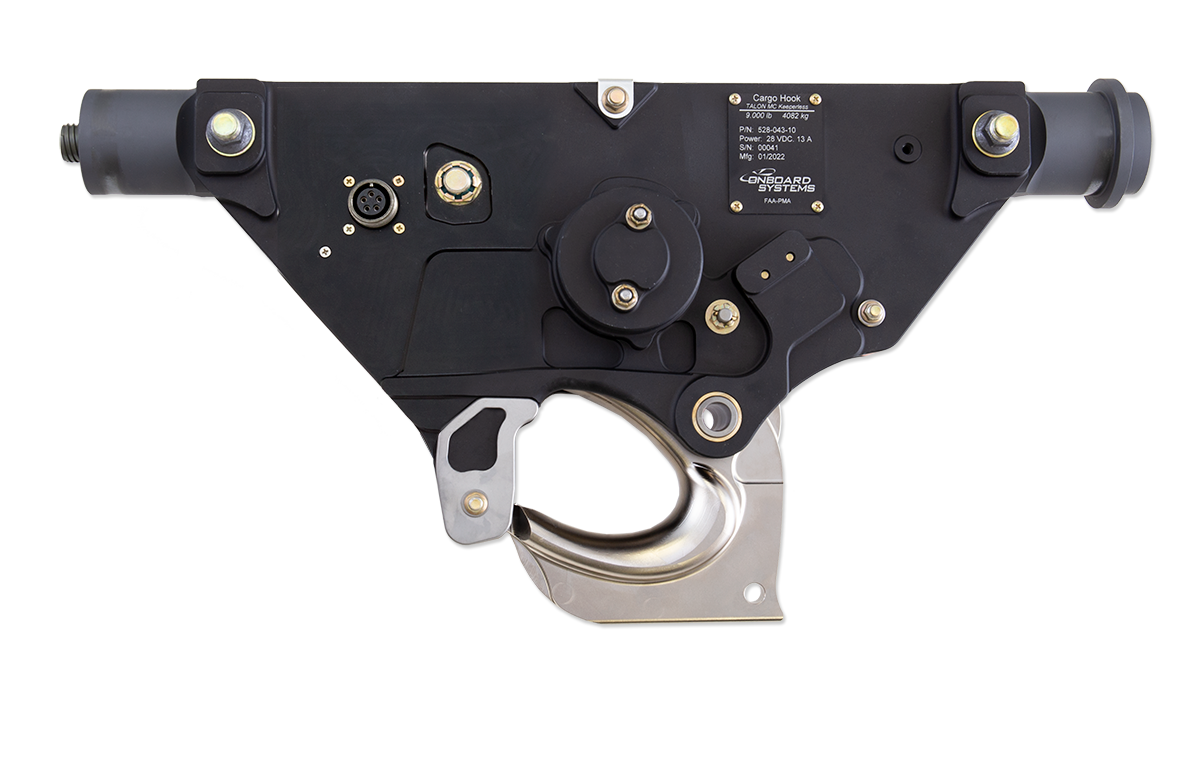 Specifications
Part Number

200-437-00

Primary Release

Electrical

Backup Release

Electrical

Unit Weight

20 lb. (9.1 kg)

Release Load

9,000 lb. (4,082 kg)

Typical Overhaul

5 years/1,000 hours
Sikorsky UH-60
TALON MC Cargo Hook Replacement Kit
Product Number: 200-437-00
Call to confirm availability
Maintaining or overhauling old, outdated cargo hooks is expensive—both in terms of cost and turnaround time. Why not save time and expense with a robust and readily available replacement cargo hook for your Sikorsky UH-60 Blackhawk from Onboard Systems? With latest generation innovations and improvements, lower future overhaul costs, and quick availability to reduce downtime, Onboard Systems' replacement cargo hook kits are clearly the most cost-effective solution available.
View Manuals, Certifications, and Hardware Notes
Benefits
Dual Solenoid Design:

Eliminates the need for high-cost Cartridge Activated Devices (CADs) for back-up release functionality.

Lower Weight:

Onboard's cargo hook kit weighs less than the original OEM design.

Simple Installation:

Uses existing cockpit wiring so that only minor wiring changes are required for installation.

Release Safety:

Onboard cargo hooks are designed to release 2.5 times rated load. In an emergency situation, such as a longline snag, Onboard hooks give pilots a significant margin of safety in which to release the cargo load.

Eliminates Dynamic Rollout Potential:

Keeperless hook eliminates the risk of an improperly sized load ring slipping past the keeper.
Surefire® Release Technology:An integrated electronic circuit is added inside the cargo hook to guard against inadvertent releases by requiring a firm, half-second press of the hook release button.

Dual-Actuation Release Lever:

Helps eliminate accidental releases caused by contact with foreign objects. The lever must be pinched together to open the hook. But it's easy for the ground crew to open, even with gloves!

Optional Onboard Weighing System:

Allows pilots to instantly know the cargo weight on the hook. Reduces the risk of overload airframe stress and helps the pilot make more informed aircraft loading decisions.