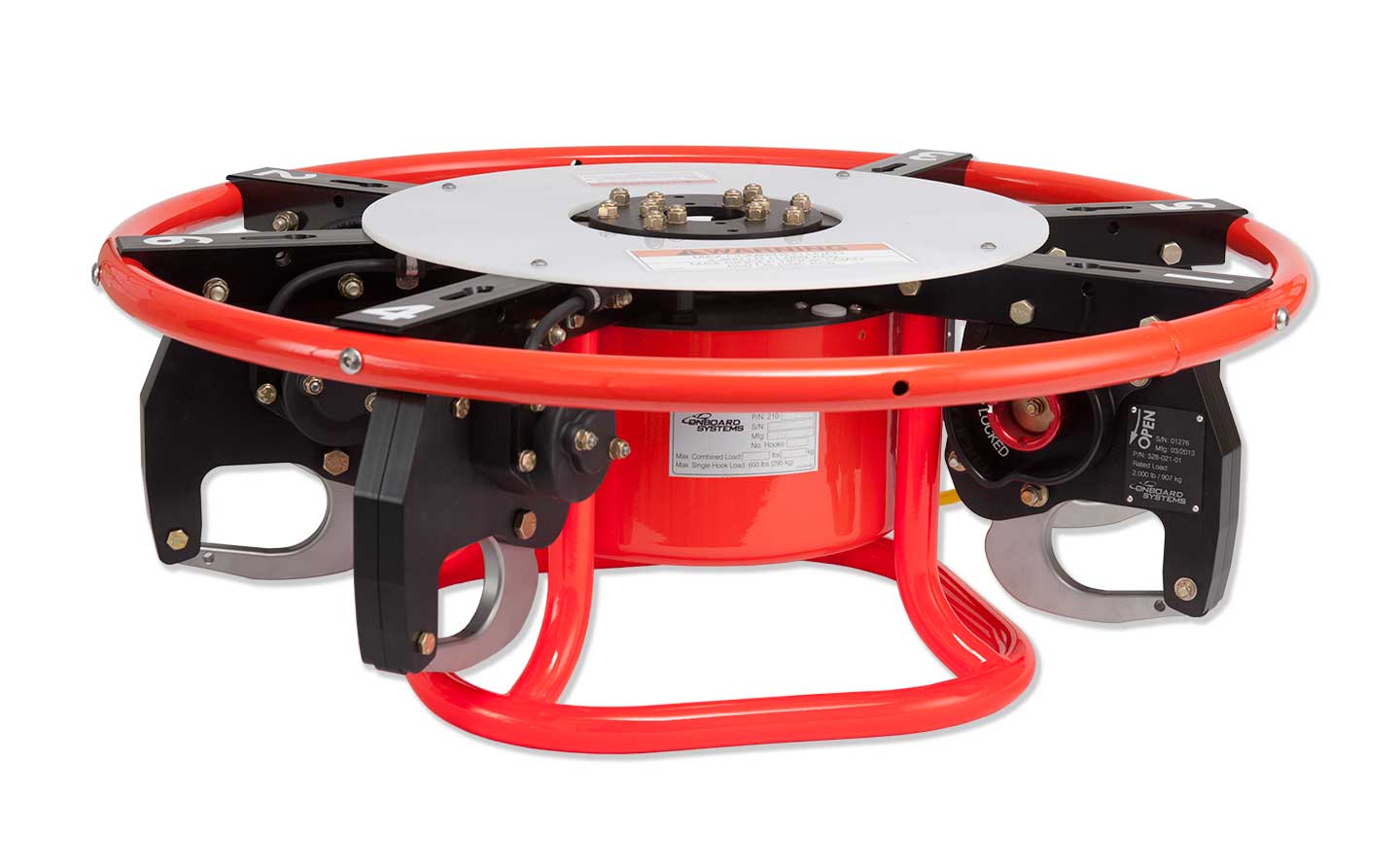 Benefits
Built Tough for Low Maintenance:

Rugged cage protects your hooks from above and below. The durable, high-visibility finish makes it easy to spot from the ground and gives you years of duty in the field.

Buy What You Need:

You can start out with a minimum number of hooks and buy additional Spider Spoke Kits and TALON Carousel Hooks as needed.

Quick Installation:

Uses existing three-wire long line power set-up. Ability to quickly add or remove hooks from the controller.

Numbered Hooks:

Large numbers on top of each hook help the ground crew place the proper load on each hook and assist the pilot with load drop coordination.

Easy Stowage:

Flexible cables make it easy to store in your hangar until needed.

Simple Switch Controller:

The solid state controller is operated from the cockpit using just two buttons—drop and reset.